If you've heard of Ketchups Bank Glamping, you'll know that this little eco-retreat is one of the Scenic Rim's best-kept secrets. Just two hours out of Brisbane in Boonah, the hilltop property features two (yes, just two) eco-friendly glamping tents that have all the luxury of a five-star hotel with the feel of a bush camping experience. But for anyone who just really needs the comfort that only four solid walls can provide when they go away, Ketchups has opened up a brand new accommodation option—a tiny house called Baya.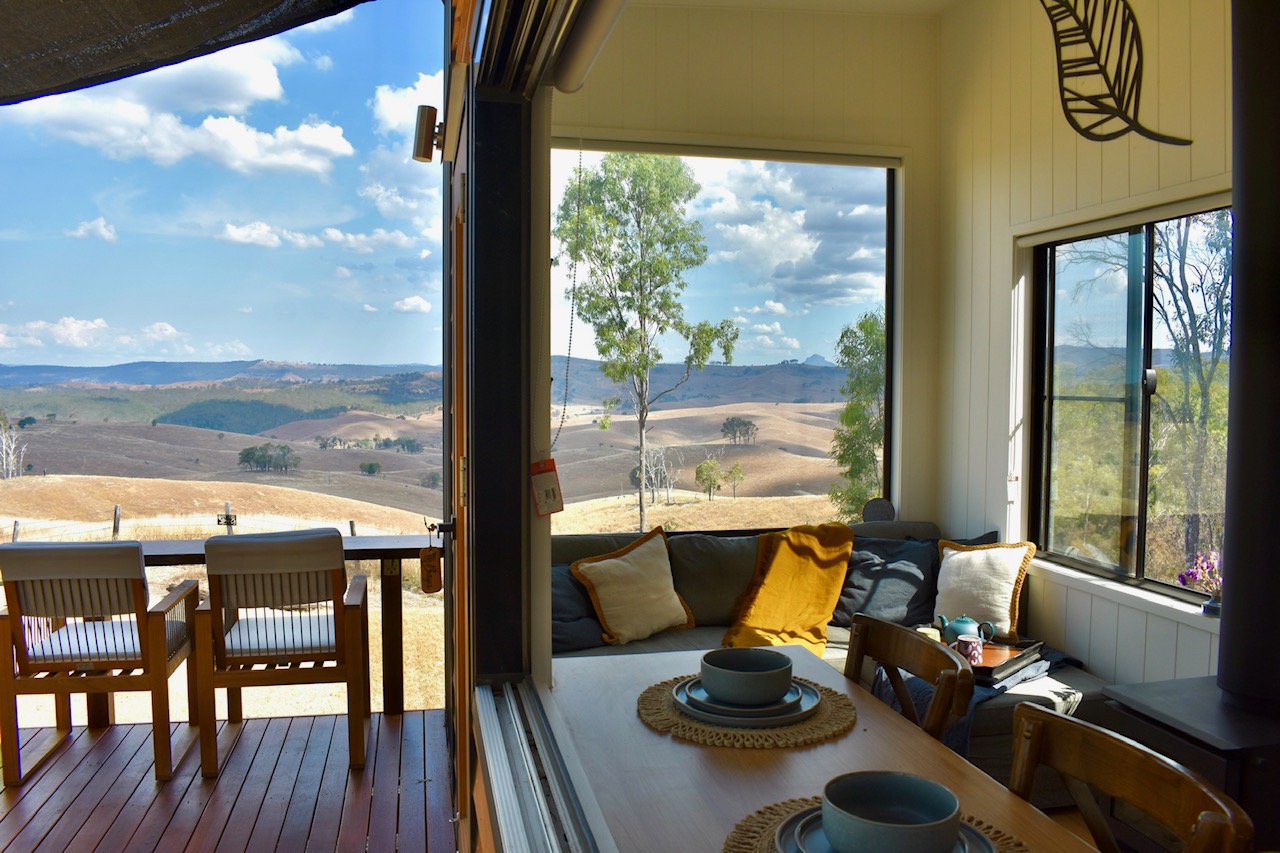 Perched atop a grassy plateau just a little ways down the hill from the glamping tents, the new tiny house offers a pretty spectacular view of the surrounding hillsides, which you can enjoy either out on the shady wooden deck or inside through the glass window that makes up one entire wall of the custom built cabin. Though the nearest town is only half an hour away, you'll feel completely alone out in the secluded spot—and the lack of artificial light also makes for some spectacular stargazing.
Despite the tiny size, you'll find every modcon you need in this little cabin. There's a queen size loft bed with a window to the sky just above your pillows for stargazing, a bathroom with gas hot water and a (flushing) toilet, and a kitchenette with a BBQ so you can cook up a feast. Inside is a wood-heater for those cold winter nights, while outside is a private fire pit—this is the one you'll toast your marshmallows over while watching for falling stars.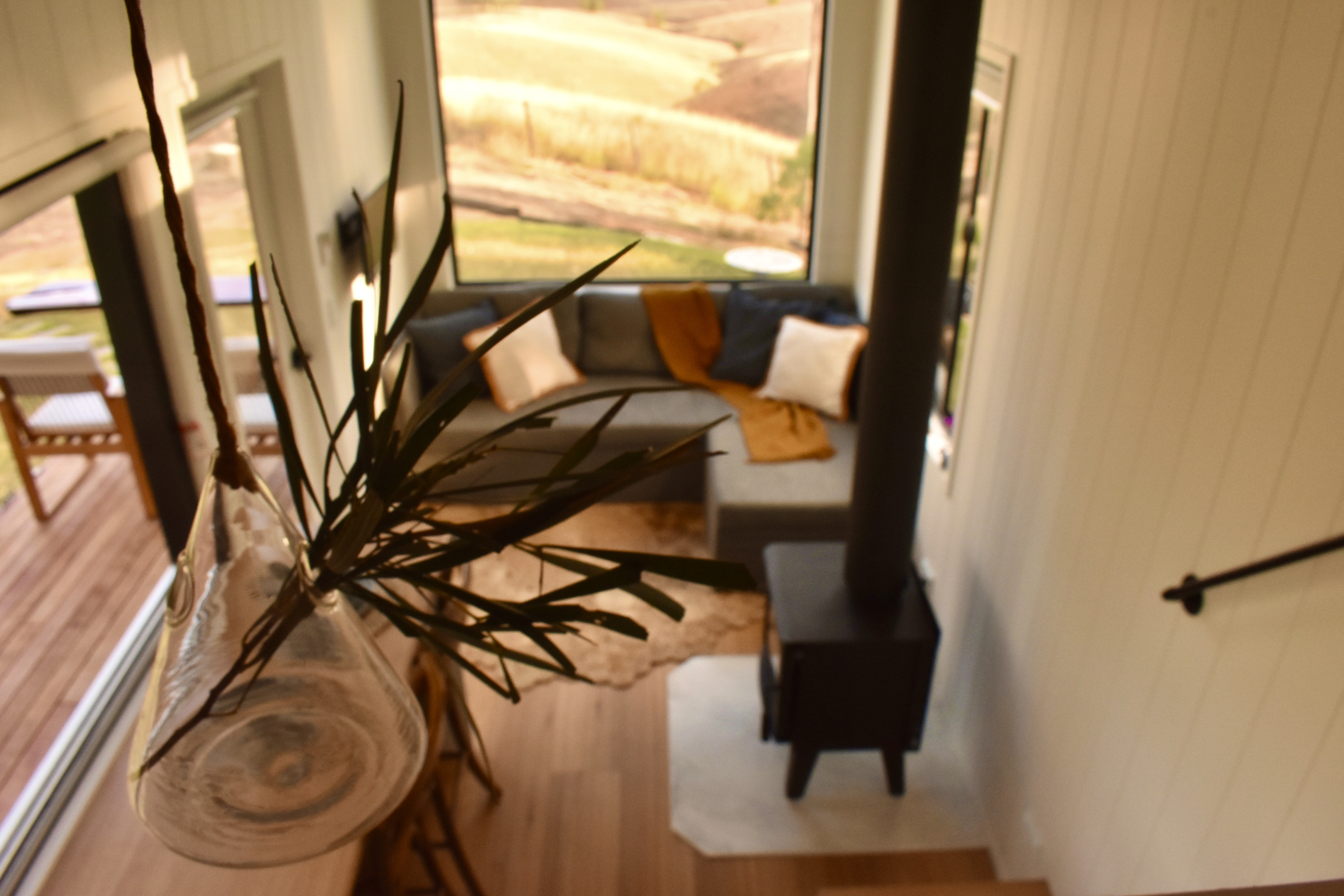 Bonus, if you really don't want to have to worry about anything during your stay you can book all of Ketchups Bank's eco-tents and the tiny house with the addition of BBQ platters and breakfast hampers, which come stocked with local goodies ready for you to cook up for dinner and brunch.
Ready to book yourself a getaway? A night in Baya starts at $369, though there is currently a two-night minimum. You can find out more and book here.
Prefer a day trip? Check out this wildlife and rainforest adventure on the Gold Coast.
Image credit: Ketchups Bank Glamping