If you could bottle the warmth, vibrant energy and spiciness of Thailand, it would look a lot like Dao Thanasothorn's Baan Baan. Newly opened and fully booked from mid-week to the weekend, it appears Dao's homestyle and regional Thai recipes, thoughtfully decorated space and bustling atmosphere has hit the mark for Perth diners.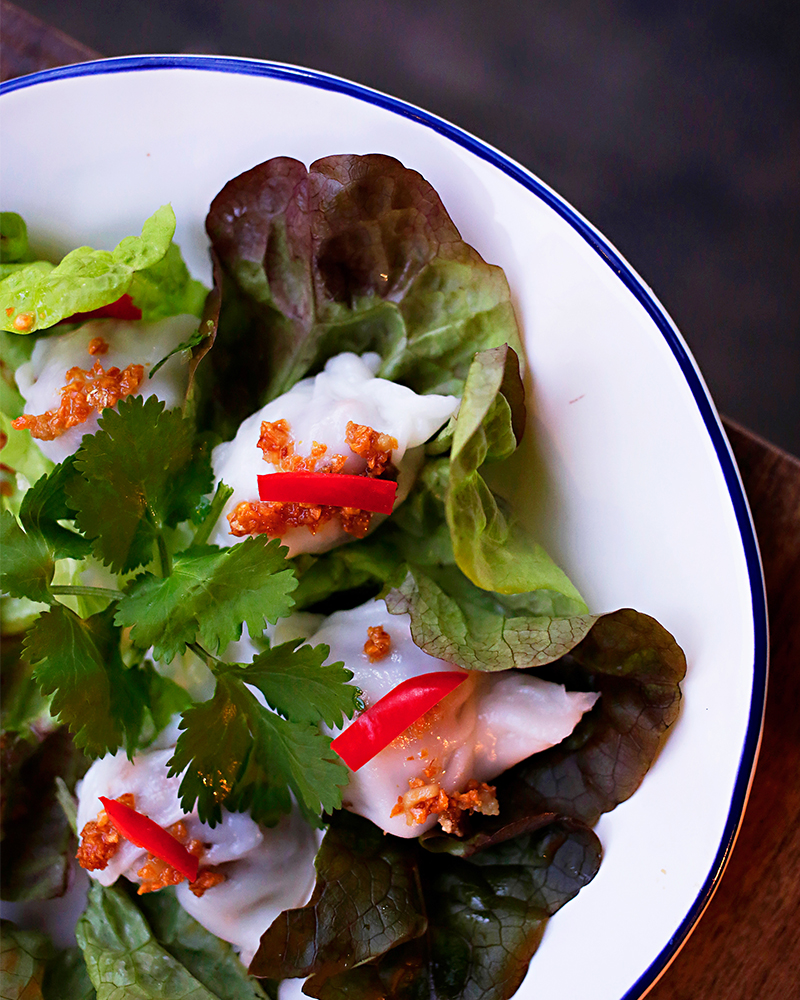 The integrity of the Northbridge heritage building in which Baan Baan resides (formerly The Old Crow) has been maintained, while the story of Dao is splashed around the dining area thanks to plenty of greenery cascading from pot plants and local street artist @emblem_ink being unleashed on the walls. Dao's childhood was spent on her family orchard in Bangkok, which included mango, coconut and banana trees, and one of her dad's passions was taking her on walks through his Siamese fighting fish farm. One wall is adorned with an impressive fighting fish keeping his eye on everyone, while lush green banana leaves are scattered across the walls.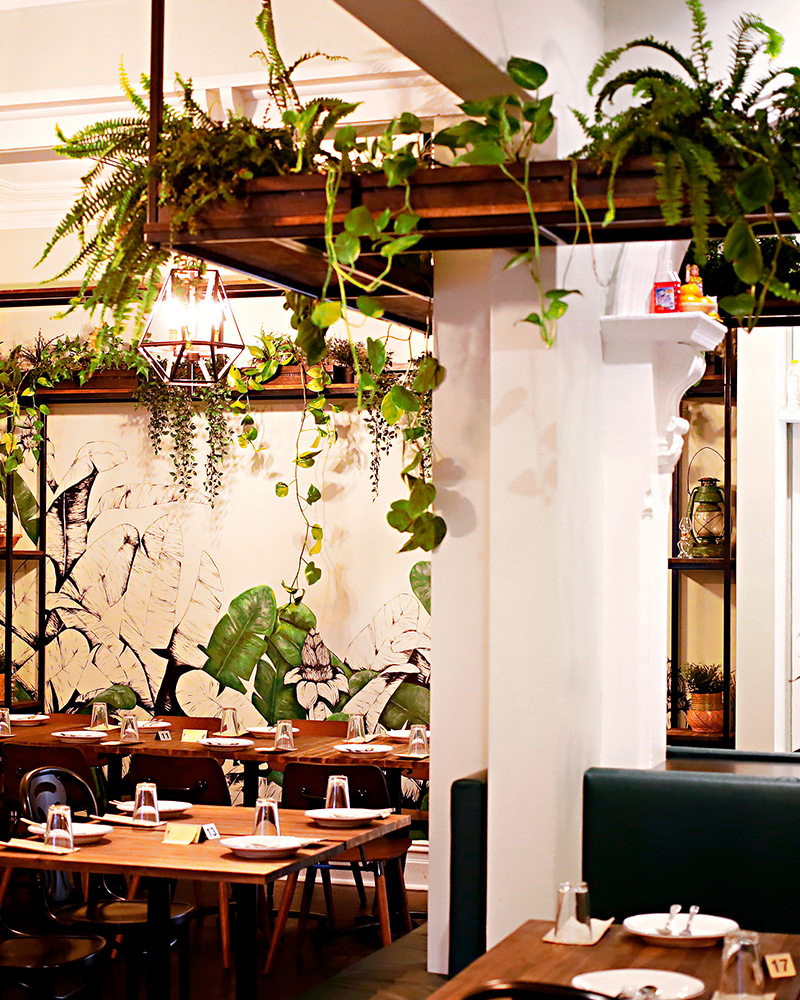 The menu is loaded with excellent options and we made a serious error in coming with just two stomachs. The food is based on Dao's family kitchen in Bangkok and her travels throughout Thailand, so the flavours aren't restricted to any region, rather a happy collective of her favourites. She's tried to steer clear of many typical Thai meals, although she couldn't let punters down by missing a decent Pad Thai so the rice noodle favourite is still repped here.
Do yourself a favour and order the prawn, radish and peanut steamed rice dumplings straight up. The soft, almost translucent rice packaging is a dainty container for the full-flavoured, crunchy centre. The betel leaf wraps were a refreshing contrast with fresh herbs, lime and ginger packing a punch to the fried mackerel pieces.
We made space for the Thai northern style beef curry, which was a hearty serve of beef ribs that had been slow-cooked to rich, delicious tenderness in a punchy curry sauce, unlike typical Thai curries due to the omission of coconut milk (it wasn't missed). The grilled curry fish custard was an interesting textural take on a red curry. Wrapped in a banana leaf, the dish was presented almost like a mini loaf with soft flakes of barramundi encased in the red curry custard.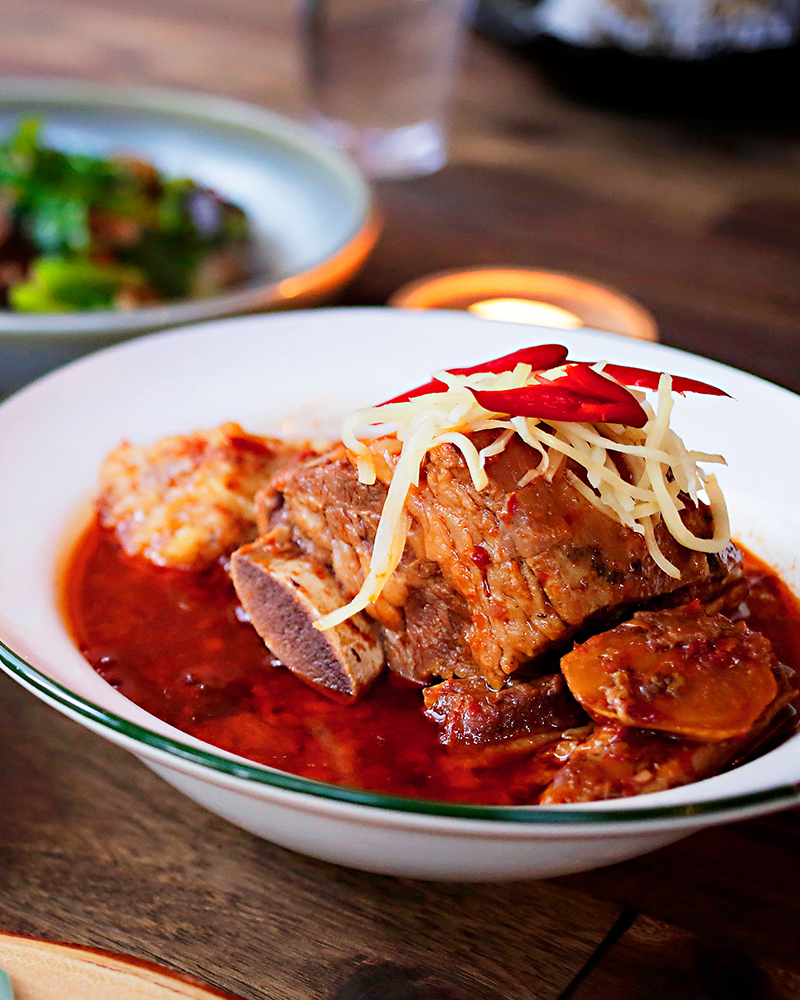 The pork crackling salad was a hit with slices of mouth-wateringly good, slow-roasted pork with crispy crackling atop throughout a mint-laden salad, featuring a zingy dressing of chilli and lime.
We enlisted our dessert stomachs to soldier on, with the main bellies expanded to the max. It was worth the push, thanks to my favourite dish of the night. Glutinous rice dumplings stuffed with caramelised coconut were textural masterpieces. The soft and sticky chew of the dumplings gave way to the crunch of the caramelised coconut centre, with the toasted coconut and sesame sprinkle and a sweet coconut sauce drizzle. The coconut and pandan chiffon cake was light and sweet with slices of young coconut meat a delicious topping.
The drinks list is comprehensive and will suit most thirsts with two Cheeky Monkey beers on tap, lots of local wines mixed in with South Australian and international bottles and a decent cocktail list. For the non-drinkers, try Dao's elixir of Lemongrass Butterfly Pea, which is blue and tastes like Thailand in a glass.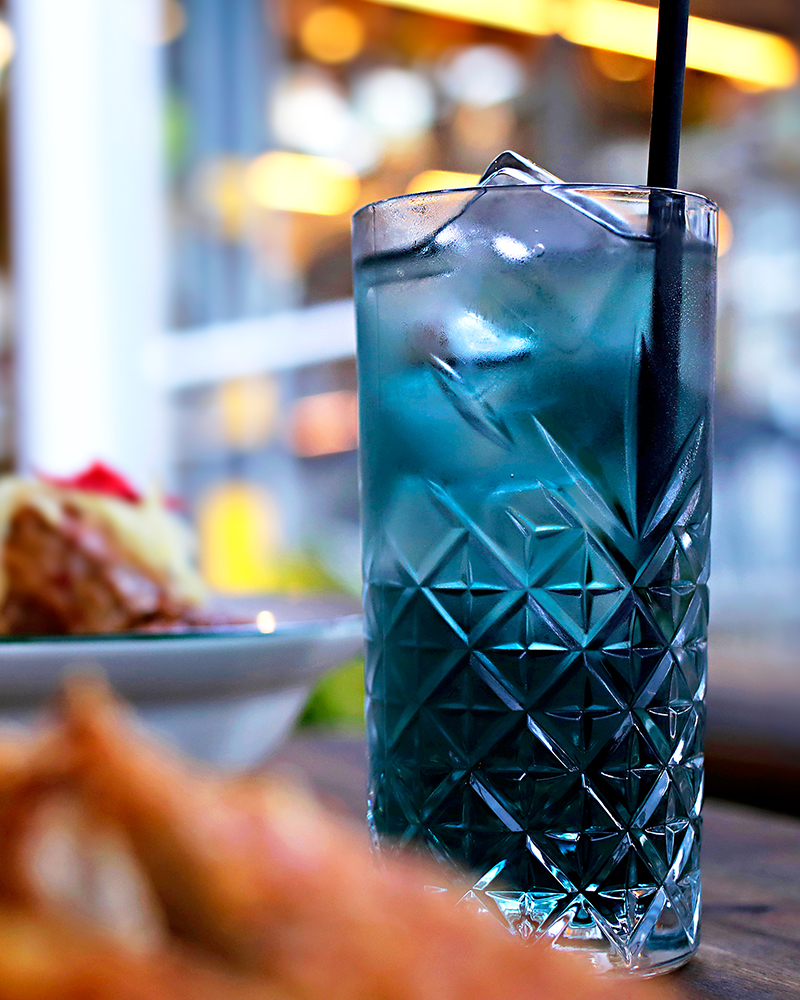 Take a bunch of besties or go for a fun family birthday, Dao's food is so innovative and delicious you will need a crew to help you try the whole menu.
Keen to explore more of Perth's burgeoning food scene? Hit our new openings here.
Image credit: Elle Borgward