Trust us, you're actually better off than all your mates that have left the country to go on some exotic Mediterranean holiday. Would we lie to you? Exactly. This July, Sydney is bursting with insanely good events and by that, we mean the type that actually make you want to stick around this winter. Yep, safe to say you'll need an actual vaycay (or a solid nap) after this month #jampackedjuly.
Here are 33 things to do in Sydney this July!
We Found The Ultimate Meat Free Monday Feast
For the first Monday in July Indu is taking things underground with a #MeatFreeMonday dinner so delish you can consider the start to the week sorted. You can expect all-vegan goodness done in INDU's signature mod-Indian and Sri Lankan style. We suggest you BYO stretchy pants because you and your mates are in for a treat. Did we mention their organic wine list? You know what to do.
When: Monday 2 July
Where: Indu, George Street City
Cost: $60
Bondi Feast
Bondi Feast is back! Following four years of hot winters by the beach, Bondi's fringe-style winter festival kicks back into gear this month. Celebrating all the best in theatre, music, comedy, visual arts and food, it's basically just one major carnival playground. Win.
When: July 18-19
Where: Bondi Pavilion
Cost: Various ticket prices
Ghostly Garden
Take a twilight adventure through the Royal Botanic Garden at this spine-tingling storytelling event to hear all the spooky and kooky stories of the garden's past. Grab your tickets here.
When: 12th and 28th of July
Where: The Royal Botanic Garden
Cost: $39 per ticket
Truffle Dinner @ Ormeggio
It's time to indulge Sydney. Ormeggio is offering up a decadent and luxurious dinner featuring fresh truffles and premium Italian Barolo. Book a table here.
When: July 20
Where: Ormeggio at The Spit
Cost: $350 per person

Bondi Ice Rink
Show-off your most graceful ice skating skills (or lack thereof) this winter because the rink on the beach has returned! Plus, the weekend calls for evening performances from Australia champion ice skaters so you can see how the pros really do it. Grab your tickets here.
When: 1-16 July, 10am-9pm
Where: Queen Elizabeth Drive, Bondi Beach
Cost: $22 per ticket
Winterfest Sydney Medieval Fair
This medieval madness is definitely worth checking out. Because knights on horseback in the Winterfest Joust, flying birds of prey, combats, an archery range, knights' school (where do we sign up?), unicorns, costume and cosplay competitions will forever entertain the kid that lives inside us. Grab your tickets here.
When: 1st and 2nd of July
Where: 24A O'Connell Street, Parramatta
Cost: $25 per ticket
MCA New Menu
Get your share of Algerian flavours inspired by Kader Attia's exhibition at the MCA. That means setting your fork into hearty veggie tagine with sweet potato, tomato, preserved lemon and dates with a side of flat bread, or merguez sausage. Pretty much the ultimate winter-feed.
Where: MCA
When: Until July 30
Cost: Various prices
Parramatta Farmer's Market
Did someone say farmer's markets? Because, we are so already there. You'll find native foods, fruit and vegetables, nuts, fresh bread, meat, honey and cakes to keep you warm and fluffy this winter.
Where: Church Street, Parramatta
When: Every Friday, 8:30-2:30pm
Gentleman's Magician
Now this is our kind of show. Slap on your cocktail dress and head to one of the most historic buildings in Sydney. Bruce Glen, The Gentleman Magician, presents his Magical Soirée—an entrancing evening of magic and captivating Australian stories. Grab your tickets here.
When: Every Friday, 7pm-9pm
Where: 89 Macquarie Street
Cost: $75 per ticket
New Beginnings Festival
This one means all the art exhibitions, tea ceremonies, film showcase, essentially all the great stuff you seriously need to see IRL, is all centred on the stories and cultures of refugees and asylum seekers. Register here.
When: Until July 2
Where: 107 Redfern Streed, Redfern
Cost: Various
Christmas In July Events
We'll take any excuse to celebrate Christmas early, especially when it means the Watson's Bay Hotel, the Local Taphouse and Wilhemina's are all getting in on it (read: epic feasts are happening). Check out what's happening here.
When: Various dates across July
Where: Various locations
Cost: Various pricing
Meet Me In The Cross
Meet Me in The Cross will showcase local talent and get dance floors heaving across the heart of Sydney's nightlife scene. Bounce between rooms across the venues (think Kings Cross Hotel & Sweethearts Rooftop), which will be curated by some of Sydney's most renowned party practitioners including Astral People, Sweat It Out, Lovebombs, Heaps Gay, Zoo Project, T1000, Rodd Richards, Maker Agency and Future Classic. Get your tickets here.
When: July 1
Where: Multiple venues, Kings Cross
Cost: $30 per ticket
Ice Skating at Wonderland
Get your wonderland on this July because Myers has just been transformed into an icy world of perfection featuring warming treats from Doughnut Time and Mister Fitz. Get your tickets here.
When: Until July 16, Monday to Wednesday and weekends, 10am-7pm, Thursday 10am-9pm and Fridays 10am-8pm
Where: Level 6 Myer Sydney City
Cost: $22 per ticket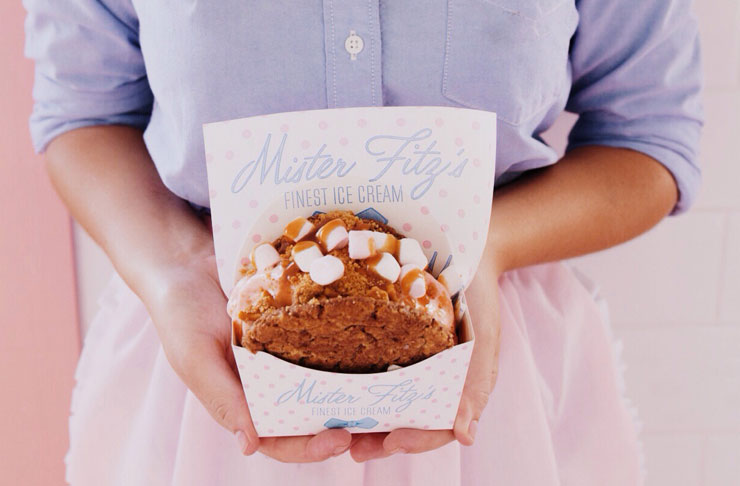 Ladies Zumba Classes
These classes are specifically designed to get your hips moving and shoulders shimming, but most importantly they're all about helping you feel comfortable and sexy in your own body in a supportive environment! Grab your tickets here.
When: July 6, 6pm-7pm
Where: Newtown Neighbourhood Centre
Cost: $15 per ticket
Scavenger Hunt
Gather up a team of 2 to 4 people and take on the timed trail. Once you reach the start location, we will send you cryptic clues as you make your way through the elusive backstreets from Circular Quay to Martins Place! For more details and tickets, go here.
When: Until July 10
Where: CBD
Cost: $25 per team
Titanic, the Exhibition
Titanic the Exhibition is in Sydney for the first time ever! You'll experience the world's largest and most comprehensive exhibition about this iconic ship and get to live that glorious "I'm flying Jack, I'm flying!" all over again. Get your tickets here.
When: Every day until September 22,10am to 5:30pm
Where: The Entertainment Quarter, 122 Lang Road, Moore Park
Cost: Tickets starting at $15 per person
Designer pop-up fashion sale
Authentic high-end designer labels and accessories on sale at this pop-up event which includes racks of vintage Chanel clothing, jewellery and handbags. So yes, you're going.
When: Wednesday to Sundays, Until September 30, 11am-5pm
Where: 360 Oxford Street Paddington
Cost: Free entry
Beauty and the Beast High Tea
This one is little people friendly. And kidult friendly. So you're all going to love it. Indulge in French delicacies such as passion cheesecake, white chocolate dome and strawberry rose tartlet in a charming atmosphere, ideal for the entire family to enjoy. Get your tickets here.
When: Until July 17
Where: Sofitel, Phillip Street Sydney
Cost: Various costs
Bone Appetit Doggy Degustation
Treat yo furry friends this winter with an exclusive dog menu for the canine type and of course, all YOUR brunch favourites.
When: Until July 2
Where: 1 Grand Drive, Centennial Park
Cost: Various prices
Boozy Brunch Party
Booze Brunch Party brings together high-end fashion brands, DJs, live acts and, of course, brunch food and booze (PS. it's been a major in our sister city of Melbs). This event included two massive runway shows and on the downlow—there's a heap of Moet and Chandon to be consumed. Register your interest here.
When: July 1
Where: Pelicano Double Bay
Cost: $175 per ticket
LCD SoundSystem Concert
LCD Soundsystem is finally back down under (cue flashbacks to Big Day Out 2011). Yep these bad boys have been busy tearing up festivals like Coachella, Lollapalooza and Glastonbury but lucky for us Sydney-siders, we get a concert of just them all to ourselves. Get your tickets here.
When: July 24, 7:50pm
Where: Hordern Pavillion
Cost: Various prices
Scandinavian Film Festival
Returning to Palace Cinemas in Sydney, Melbourne, Canberra, Adelaide, Brisbane, Perth and Hobart, the Volvo Scandinavian Film Festival will once again showcase the best of Swedish, Danish, Finnish, Norwegian and Icelandic cinema, from award-winning dramas to esoteric comedies and the very best of Nordic Noir. Grab your tickets here.
When: July 5-27
Where: Palace Cinemas and various locations across Sydney
Cost: Various prices
Boozy Brunch @ Hartsyard
Because Sunday brunch is always a good idea and FYI when the team in charge is that of Hartsyard, you're going to wanna get involved, STAT. Think fried eggs, hot chips, beer and cheese sauce. Drool. Book a table here.
When: July 2, 11am
Where: Hartsyard, Enmore
Cost: Various prices
Truffle Month @ the Star
This month calls for truffle errrrrrything otherwise translated to truffle chips, truffle ice cream (yep) and truffle pizza (double yep). Hit up BLACK Bar & Grill, Balla and Sokyo for all the truffle goodness.
When: Until July 30
Where: The Star
Cost: Various prices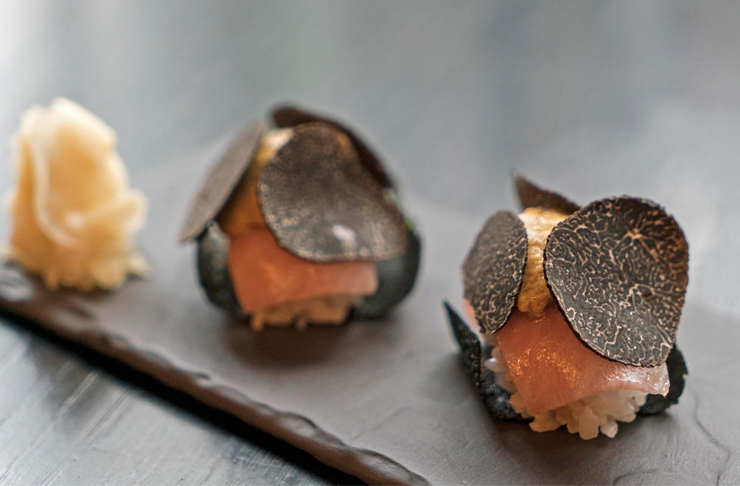 Sounds from the Grounds
A pretty magical night is happening at The Grounds this July and we're positive you won't want to miss it. Think fairy lights, pizza, jazz music and mulled wine. Yep, that's winter summed up for us to a tee. Grab your tickets here.
When: July 7, 7pm
Where: The Grounds of Alexandria
Cost: $15 per ticket
Round She Goes Fashion Market
Round She Goes Fashion Markets is the place to be when you're after some new 'it' threads. There's a heap of pre-loved goodies and jewellery to score and we guarantee you'll be in for some sweet finds!
When: July 29
Where: Marrickville Town Hall
Cost: Gold coin entry
Zoo Brew Festival
Craft beer. At the zoo. Genius. You'll find Canberra's BentSpoke Brewing Co., New Zealand's Monteith's Brewing Company, Gold Coast's Balter Brewing Company, Melbourne's Two Birds Brewery and Byron's Stone & Wood, along with local favourites Young Henrys and Lord Nelson. And don't worry, there's a heap of food too.
When: July 21 and 23, 11:30am
Where: Taronga Zoo
Cost: $150 per ticket
Macaron Making Class
Learn the fine art of macaron making from the makers of Sydney's best macarons. A pair of MakMak chefs will run an interactive demonstration of the macaron making process then you'll prepare your own macarons and taste the results! Get your tickets here.
When: July 8-9, various times
Where:
Cost: $100 per ticket
Brian Reed Podcast Chat
No doubt we're all aboard the S Town bandwagon, which means this event is kind of a biggie. Grab your tickets here.
When: July 29
Where: Sydney Opera House
Cost: $50.90 per ticket
Furnace And The Fundamentals
Furnace and the Fundamentals have announced their biggest headline tour to date (and FYI everyone says they're killing it) and lucky for us, they're bombarding Sydney with a show so extra we can't even imagine what they have in store (think light up suits, inflatables and matrix lighting). Grab your tickets here.
When: July 8, 8pm
Where: The Enmore
Cost: $35 per ticket
Southern BBQ Bash
If there's one place you'll want to celebrate 'murica's birthday bash, it's the epic southern diner we know as Surly's. Save the date because July 4th means a Kentucky Highball cocktail on arrival, BBQ tasting plate, fried chicken wings, bourbon tasting with Dan Woolley & live music from Glenn Esmond.
When: July 4, 6pm-9pm
Where: Surly's
Cost: $30 per ticket
Rye July
Whiskey-enthusiasts unite. This July there are two major events happening at The Glenmore to celebrate all things whiskey; the Night of Whiskies and the Johnny Walker four course dinner. And let's be honest, you'll be going to both. Grab your tickets here.
When: July 13, 7pm and July 27, 7pm
Where: The Glenmore
Cost: $60 per ticket (Night of Whiskies) and $85 per ticket (Johnnie Walker Whiskey Dinner)
NAIDOC Week
Sydney, it's time to celebrate our culture from wayyyy back. NAIDOC Week is seriously bursting with exciting events, performances, markets, tours and foodie gems all across Sydney. Grab more details here.
When: July 2-9
Where: Various locations
Cost: Various prices
Here are some free things to do in Sydney, if you wanna save some pennies.
Image credit: Kings Cross Hotel, Ormeggio, Rachael Bakersville | Mister Fitz, The Star