Food festivals are one of our favourite things. Not only do they mean samples, they also mean trying one of everything. It is our favourite thing to do because we manage to avoid the dreaded food FOMO altogether - and if we don't have to cross the bridge for it, all the better.
This October that is exactly what's happening in Parramatta, with some of our city's favourite food and wine producers heading out west for four nights of food, music, art and general good times. To get you nice and ready we've joined forces with the team behind Parramatta Lanes to round up the 9 things you can't miss at this year's festival.
#1 No Lights No Lycra Parramatta
Calling all daggy dancers! No Lights No Lycra is the awesome dance party that's completely free from judgey looks and light. No really, they'll switch off all of the lights before playing the kind of beats that you actually want to dance to (no soulless dance music here), so you can shamelessly shake your thang, without fear of judgement. No Lights No Lycra are the brains behind The Westies and it's happening in the Sweets n' Beats Lane on Thursday 13 October, FYI. Bring your crew.
#2 All Of The Artwork
While food is exciting (obviously) and may be one of the major draws of the festival, do make sure you poke around the program so you don't miss out on the The University of New England Art Collection. Focusing on regional and Aboriginal and Torres Strait Islander artists, as well as music performances from both emerging and established artists this is the perfect way to get your culture fix. It'll all be taking place throughout the festival and if you get a little bit lost, stop and ask one of the roving dress-up creatures (by James Andrews and The Huxleys) for directions - they're there to help. They've even dedicated an entire lane to the immersive art installation by Anna McMahon and Annie McKinnon, called The Garden of a Thousand Years. You never know what you'll find hidden around the next corner (probably a surprise DJ set and dumplings, if we're being honest).
#3 Slow Food, Fast Tunes @ Roxy Car Park
Rough and ready street food and out of control dessert madness is exactly what you'll find in the Roxy Car Park (along with some pretty foul flashbacks from nights spent at Roxy when you were 19). Our top pick has got to be 2 Smoking Barrels, because they're serving their famous pit smoked American barbecue pulled pork roll as well as Burger Project, who will be supplying the burger and bar goods. Grab a brew by Young Henrys as you pass by – you know you want to.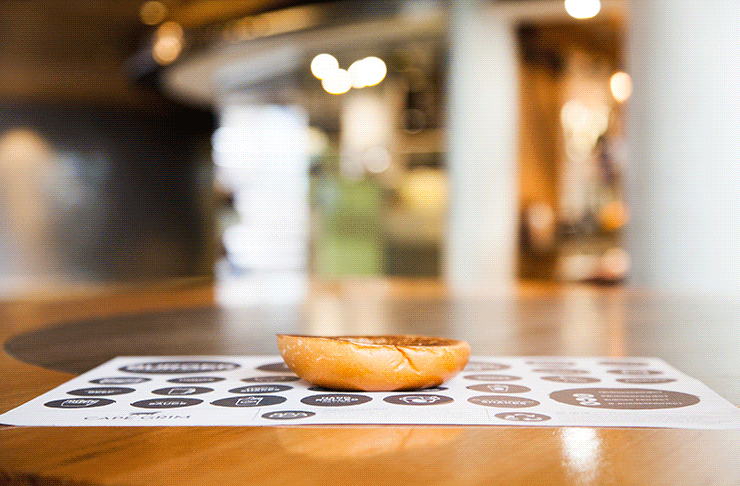 #4 The Spice Garden At Willow Grove
A canopy of brightly coloured umbrellas and greenery will be your backdrop at Willow Grove and we recommend you head here at sunset to sprawl out on the lawn with a wine or a cider. Here you'll find contemporary dishes hailing from Southeast Asia. With tasty bites like Nepalese dumplings, Singaporean curries and Korean BBQ as well, we will have all of our bases thoroughly covered.
#5 KOI Dessert Bar
If you are a die-hard fan of MasterChef like we are, then you will know allllll about KOI Dessert Bar and have probably been dying to check it out. Last year's dessert king, Reynold, opened his sweet new home earlier this year and has been churning out mind-boggling treats ever since. KOI will be hanging out in the Sweets n' Beats lane at the festival, so head here if your sweet tooth appreciates the finer things in life.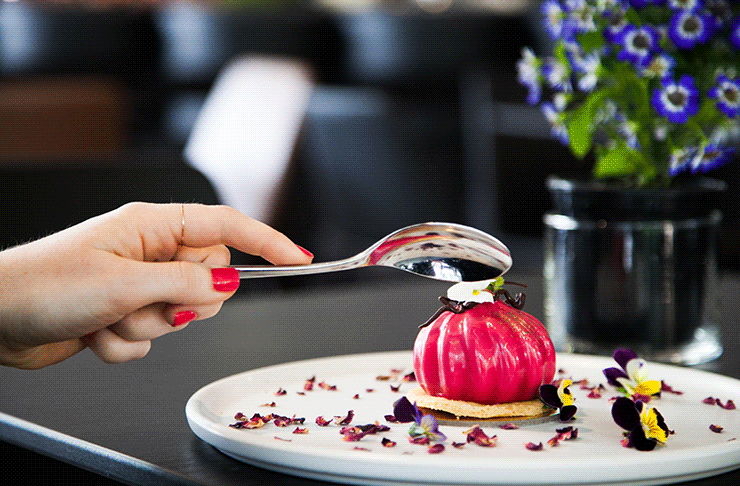 #6 The Locals Are Flying The Flag For Parra
It wouldn't be a celebration of all things Parramatta if the locals didn't show off all of their home grown talent. Which is why The Emporium, Courtney's Brasserie, Sundweesh and Temasek are all representing their town at Parramatta Lanes. Hot tip: head to Sundweesh for their Middle East meets west creations - there's a reason that they're at Lanes every year. Or to KayterCon for a cronut stick. Or do both (who are we kidding).
#7 The Hidden Bazaar on Batman Walk
Batman Walk is like the gift that keeps on giving, starting with the name – Batman Walk. It ends with great cocktails, just so we've got that out in the open before we begin. There are many fun things happening down here, with Efendy Balmain and Archie Rose Distilling Co. answering all of our cocktail prayers by creating cocktails inspired by Middle Eastern flavours. You'll also find authentic gozleme and the aforementioned rosewater and pistachio ice cream (just get it, okay).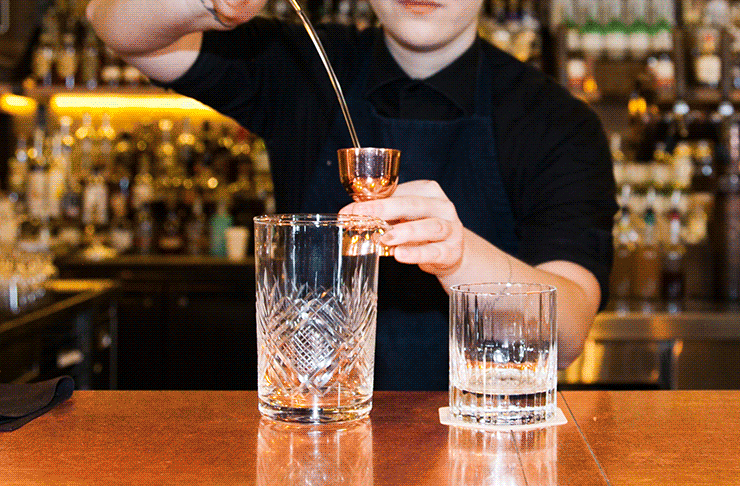 #8 Tropfest Pineapple Lane
Early next year, Parramatta will be playing host to Australia's most prestigious film festival, Tropfest and Parramatta Lanes have rightly decided to dedicate an entire lane to celebrate. The Tropfest Pineapple Lane will feature a cinema, showcasing the best of Tropfest from the past 25 years and they'll also have some goodies from Monster Rolls and pineapple-inspired cocktails by 350 Restaurant and Lounge tucked in there as well, just for good measure.
#9 Dine Bright In The Park
In addition to all of the above reasons that we'll be heading to Parramatta Lanes this year, the Dine Bright in the Park event is the cherry on top. It's supporting Bright Hospitality and there are only 100 tickets available, but if you nab yourself a ticket (quickly) you will be treated to a three-course dinner from some of Sydney's best chef's, like Neil Perry (of Rockpool), Somer Sivrioglu (of Efendy) to name only two and Archie Rose Distilling Co. and Urban Winery Sydney will supply the drinks. Tickets are $120 and you can get yours here.
To celebrate the festival, we're giving away the ultimate Parramatta Lanes gift pack, including two tickets to the exclusive Dine Bright in the Park event on Thursday 13 October, a gift basket of goodies from the Parramatta Lanes vendors and food and drink vouchers to spend at the festival. I know, we've taken care of everything!
To enter, leave your details below. Good luck!
Parramatta Lanes will be taking over Parramatta from 5pm, Tuesday 11 October until Friday 14 October.
Terms and conditions: The prize is valid for redemption on 13 October. Entries close at midnight (AEDST) on Thursday 6 October. The winner will be notified by email on Friday 7 October. All entrants agree to receive information from The Urban List and Discover Parramatta.
Editors note: This article is sponsored by Parramatta Lanes Festival and proudly endorsed by The Urban List. Thank you for supporting the sponsors who make The Urban List possible. Click here for more information on our editorial policy.
---
Image credit: Parramatta Lanes and Federica Portentoso at Burger Project; KOI Dessert Bar; Archie Rose Distilling Co.