Ahhhh Bondi. Love it or hate it, this ridiculously good looking patch of Sydney is home to some of the best nosh in town. Whether you're after a quick coffee, a cocktail in the sunshine or a quickie lunch—Bondi has got you covered.
Rain hail or shine, here are all of the best restaurants and cafes in Bondi.
Rocker
Because what's not to love about a fried chicken roll and cheeky rosé? Rocker Bondi is dishing up some major feeds including tuna tartare with yolk and toast, and buckwheat pancakes that will kick-start your day in the best possible way. This all-in-one cafe, restaurant and bar plates up Euro feasts and an epic wine list and we'd expect nothing less from Darren Robertson (aka the maestro behind Three Blue Ducks).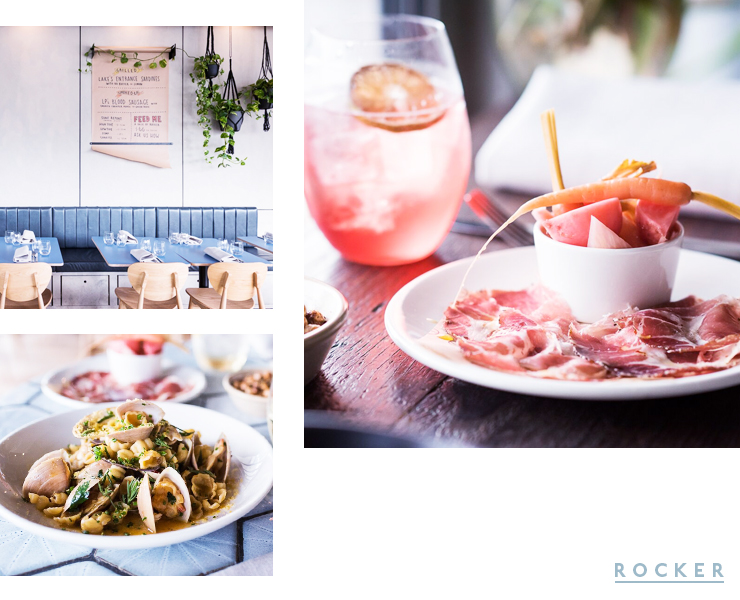 Panama House
We're so into the re-opening of a restaurant cause it means a new menu, a new vibe and a hot new location. Panama House has been in Bondi for 5 years, only to re-open two and half times bigger than before, with beach views and bottomless brunches… it's all too much to handle. Our ideal lunch would be the chargrilled octopus with chorizo and salsa verde and The Mask, Panama's take on an Amaretto Sour.
Bondi Hall
When the team behind Reuben Hills and Paramount Coffee Project brought you Bondi Hall, you knew your breakfast needs would be well taken care of. Or at least you should have. Especially when you can order up the 'not lox' with salmon, beetroot, alfalfa and garlic aioli all served on a muffin and also sneak in a ginger turmeric latte on the side. Now that's breakfast done right.
Shop & Wine Bar
The Shop and Wine bar is the little nook you can (and should) easily make yourself at home in. This set-up runs on killer breakfasts, lunches and dinners and we're just doing you a massive favour by pointing out the Italian meatball sandwich. This glorious and carby stack of greatness has your name all over it.
Bondi Beach Public Bar
When you think of Bondi Beach Public Bar, think of fresh cocktails, a 300 seated venue, OTT delicious pub feeds and beach views that are just calling for a good ole' Instagram. Chow down on their fried chicken wings and tenders with pickles, leaves, sauces and flatbread, or opt for the crispy fish sandwich with aioli, lettuce and crisps. You'll obvs get a waffle bowl with passionfruit and strawberry pavlova too, it's not even a question.
Fonda
This Melbourne staple has hit Sydney shores and you need to bring your crew because Fonda is all about sharing the love (and food). So, it's just become one of Bondi's best restaurants (obvs). Get amongst the Mexican eats here which take the glorious shape of a taco sharing board—FYI, we won't blame you for keeping it all to yourself. And as you'd expect, the drinks selection is off the charts.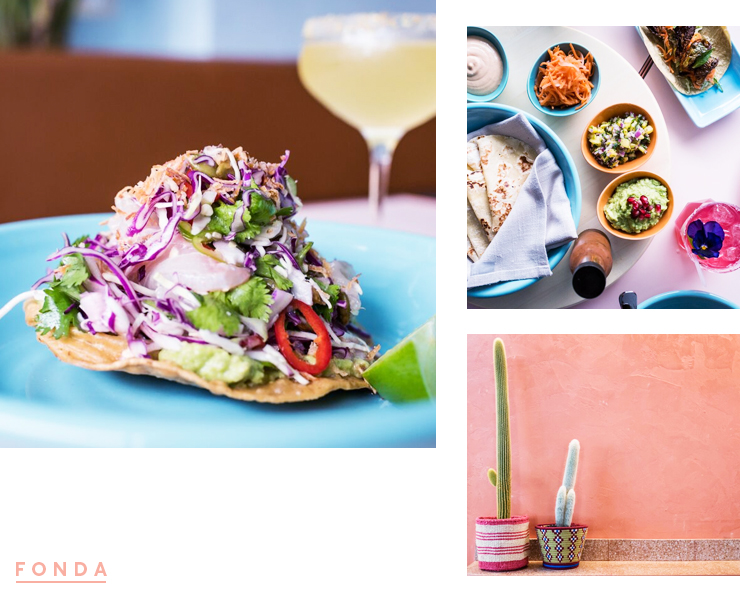 Harry's
Harry's is the staple neighbourhood cafe every suburb is in dire need of. For starters, a takeaway coffee is a morning ritual for more than half of Bondi itself. The breakfast menu is a colourful flurry of fruits, yoghurt, granola and all your other essentials (here's to you BAE roll) while midday snacks take the hearty form of barramundi fillets, grass-fed beef burgers and rump steaks.
The Corner House
We're sure this one is a direct gift from the foodie gods. The Corner House is the quintessential Bondi eatery with a rustic menu patched with slow-roasts and wood-fired pizzas. Plus a cocktail bar and balcony to watch it all down with.
Da Orazio Pizza + Porchetta
We mean, what's Bondi without Da Orazio + Porschetta? Big glasses of spritz, focaccia and pizza piled with porcini mushrooms, ham and truffled burrata never gets old. Ever.
SHUK
Back in the day, this cafe and restaurant was a mere corner store. And are we glad this little spot received some TLC so that we can now enjoy the Israeli baked goods, shakshuka (it's a must-order) and Baharat roast chicken pretty much whenever we please. It's usually packed to the rafters but is always worth the wait. I think we're all in agreement that this is one of Bondi's best.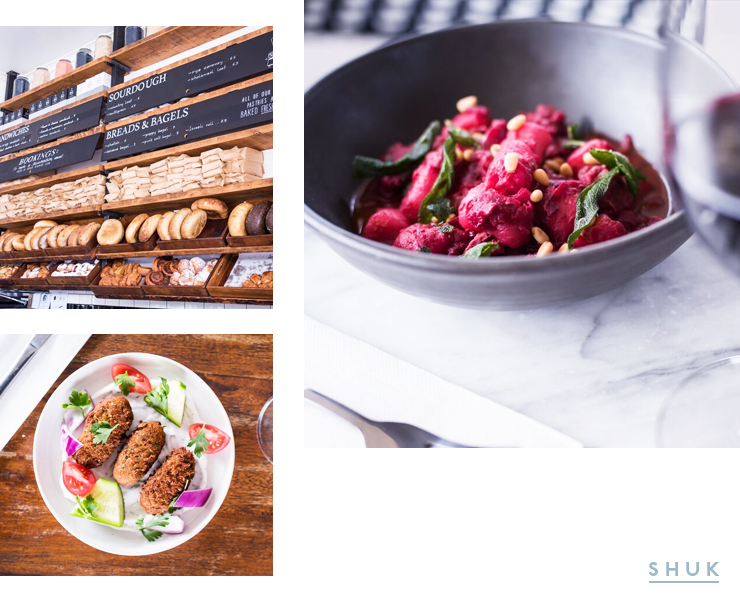 Lox Stock & Barrel
Pretty much an institution around these beach streets, Lox Stock and Barrel is taking care of your breakfast, lunch and dinner cravings on the daily. This is one of Bondi's best, featuring cocktails like pink Aperol and a jalapeno margarita that are absolutely mandatory. And yeah, the bagels are a must-try (we know you were wondering).
Porch & Parlour
When brunch is served as early as 7am, you know these guys have it all together. Boasting simple but delicious dishes, Porch makes sticking to that whole "health" thing you're trying pretty damn easy with dishes like their green brekky bowl, generously filled with all the good stuff. They also serve a few spritz options later in the day just for good measure.
Pasticceria Papa
It's pretty much a given but Pasticceria Papa is the cult dessert mecca that every human deserves to experience at least once in their life. Enough said.
Here are the best places to head for breakfast in Surry Hills.
Rocker, Fonda & SHUK | Image Credit: Caitlin Hicks