Two words: dollar dumplings.
No doubt, this pint-sized phrase has the power to steal the hearts (and stomachs) of anyone in Sydney, so it's always big news when another foodie gem joins the dollar dumpling ranks. And in this case, it's Duck & Rice—Sydney's newest rooftop Chinese, with a menu that's dedicated to China's ancient dynasties, spanning some 300 years.
Basically, every Monday night, dumplings will go for $1 each from 5pm until 8pm. You'll be able to set up shop on the outdoor terrace bar and tuck into freshly made morsels, including a pork and prawn shumai, har gow, scallop and prawn and Chinese spinach and mushroom.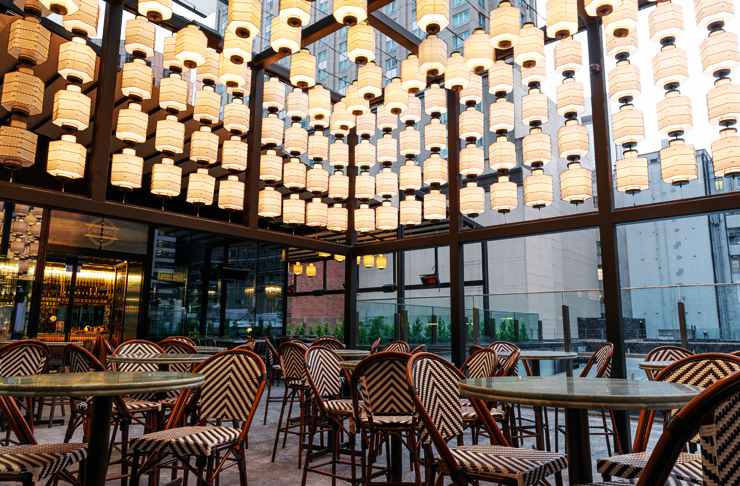 To top things off, Duck & Rice also do one hell of a Happy Hour between 4pm and 6pm with $7 pints, $7 wines and $9 house spirits. Head here for more information.
The Details
What: $1 Dumplings at Duck & Rice
When: Every Monday, 5pm - 8pm
Where: Duck & Rice
And make sure to check out Babylon which is right next door.
Image credit: Duck & Rice