You'll know the Thorpe brothers from Darlinghurst's award-winning craft beer pub, The Taphouse and Odd Culture—just your local joint for all things wild ale and natural wine.
In this week's pub monopoly update, they've recently snatched up The Oxford Tavern and reclaimed it as Petersham's Pub (what it was actually known as back in the day). The restored venue will sport a lineup of locally owned and independent brews, a revamped menu, weekly live music sessions, wild weekends and a rotation of epic events.

Given its location in the heart of Sydney breweries, the pub will focus exclusively on locally made independent brews on tap, plus will intro a line-up of craft labels prioritising breweries within a 5km radius of the pub.

The taps will be ever-changing depending on seasonal brews, local faves and limited releases, and there are currently 13 beers locked-in on tap with plans to expand this to 16 over the coming months.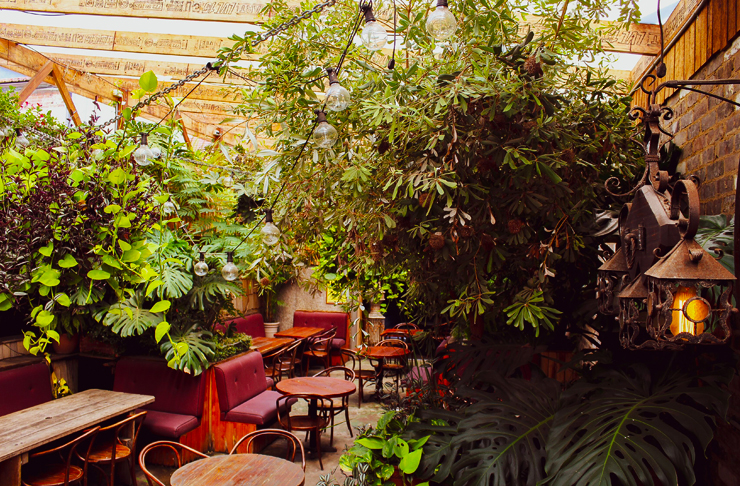 For drinks, you'll find local spirits like White Light Vodka and Triple G Gin, a spritz menu and a bunch of cocktail jugs mixed with PS40's housemade sodas and local booze.

As for the food, the kitchen is now headed by head chef Neil Mudie, an absolute legend and specialist when it comes to smoking meats. You can also expect the return of its iconic Sunday roast with a BBQ twist so think smoked brisket, pork belly, lashings of gravy, roast potatoes, carrots, broccoli and a Yorkshire pudding to match.
On the events front, there's not much that won't be happening around these parts:
Monday — Friday: Happy Hour with $5 schooeys, Aussie spirits and wines.
Monday: Burgers + Booze at $15 for any burger, fries and a craft schooner.
Tuesday: Trivia + Schnitty with Quizmeisters trivia at 7:30pm and a $12 schnitzel menu.
Wednesday: Taco night with 3-for-$10 tacos and $9 pints all day.
Thursday: Vegan Smokehouse bringing in $7 Yullis pints plus $10 natural wines.
Friday: Every Friday night will see the return of live music (an event called NO HAT NO PLAY) with free entry.
Saturday: THAT'S HOT weekly disco parties with a rotating mix of 200s pop, house and RnB tunes.
Sunday: Smokehouse Roast with BBQ trimmings and $12 Bloody Mary's.
And here's everywhere to get your food and drink on in Bella Vista.
Image credit: Supplied.