Following up a series of sell-out cookie pies, with choc-chip, red velvet and "Messinatella" flavours in the mix—Messina is back with another bake-at-home treat.
The age of iso might be nearing its natural end, Messina is definitely onto something with these bake-at-home delights. This time around, they've given the cookie pie a well-deserved break and plunged into the world of pastries. The "Sticky Snail" is a brioche-style pastry that has been laced with choc chips, vanilla custard and malted caramel sauce. Ahem, drool.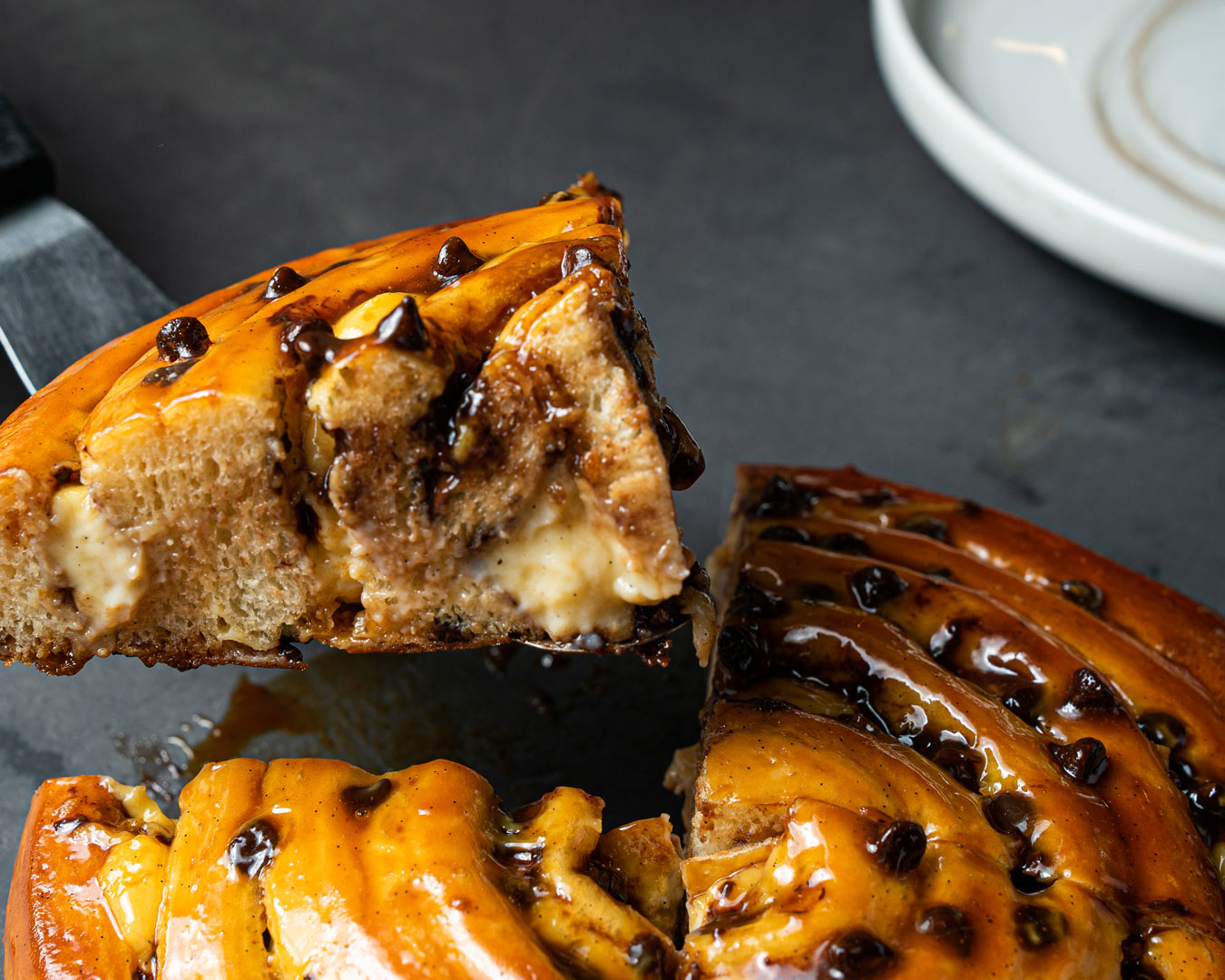 The Sticky Snail requires a snappy 15 - 20 minutes in the oven and will serve 4 - 6 (no judgment if you smash the whole thing though). While you can order it on its lonesome, Messina recommends adding toppings (like choc-hazelnut, dulce de leche or peanut butter, for example) and a gelato tub bundle to round it all out.
The Sticky Snail itself will set you back $20, and gelato tub bundles range from $28 - $39.
They're available to order right now—so jump over here.
The Details
What: Messina Bake-At-Home Sticky Snail
When: Pre-order from Monday 29 June, pick up from Friday 3 July - Sunday 4 July
Where: Pick up available from all Messina stores, except The Star and Coolangatta
Now you've got your snacks sorted, here are 15 of the best movies to watch on Netflix.
Image credit: Messina