Sydney designer and 2013 Woolmark Prize finalist, Michael Lo Sordo, has been making waves in the fashion world of late at home and abroad with his sculptural designs and vibrant prints. Currently in Melbourne for Virgin Australia Melbourne Fashion Festival, Lo Sordo was hand picked by global coffee giant, Lavazza, for a unique collaboration that sees his bold prints bedecking the countless cups of coffee that will be consumed onsite throughout the festival and at selected Melbourne cafes.

Spotted on the backs and booties of the fashion elite, the TUL team has a serious style crush on Lo Sordo designs, so we were seriously chuffed to grab two minutes with the main man to visit his sleek inner-city studio and chat caffeine, trends and the capsule wardrobe every woman should own. Just don't get him started on tacky high street knock offs…

TUL: So, let's start at the very beginning… How did you get into the design business?
I've always wanted to be a designer and pursue a career in the arts. Fashion was somewhat accidental, but I'm so blessed to have the opportunity to showcase my work to a global audience.

TUL: In an alternate life, what would you be doing?
I would be the Prince of Persia.

TUL: Tell us about your collaboration with Lavazza. What's that all about and how did it come about?
Coming from a strong Italian heritage, I felt like Lavazza was the perfect brand alignment as a progressive global brand that has strong ties to the fashion and style community. This opportunity was a dream come true.

TUL: Are you a coffee or tea man?
Double espresso baby.

TUL: So, what'll the ladies be wearing for Autumn Winter?
Michael Lo Sordo.




TUL: Tell us about your current collection, showing at VAMFF?
A classic and elegant take on modem dressing, with a strong focus on quality and fabrication.

TUL: Your designs have been spotted on many a celeb (Emma Booth, Megan Gale, Kim Kardashian and the like). Who's the celeb you'd most like to dress?
Kate Moss without doubt.

TUL: Do you design with a particular girl in mind?
I'm inspired by all types of women and the women around me influence me the most. Like an antenna, my job as a designer is to pick up on what women are feeling, how they're acting, and how they want to be perceived.

TUL: What's been your biggest career highlight so far?
I would have to say the year 2013 has been such a success for us locally and internationally, winning awards and having the opportunity to showcase my work to a global audience is as good as it comes.

TUL: What are the five go-to pieces every woman should own?
Michael Lo Sordo printed shift dress, black tailored wool blazer, beautifully tailored pants and a structured black dress are my go to pieces.

TUL: What items should we chuck, buy or archive this season?
Most definitely chuck away those horrid rip off designer knock offs; support true Australian style by investing in key pieces for your wardrobe that will last season to season.

TUL: Do you follow any street style or fashion bloggers?
I love Alexandra Spencer from 4th And Bleeker, Nicole Warne from Gary Pepper Girl, Jess Stein from Tuula Vintage and Margaret Zhang from Shine by Three.

TUL: What are your pet peeves, style wise?
Cheap high street knock offs.

TUL: Where are your favourite shopping spots internationally?
Corso Como 10 Milan is the best place on earth.

TUL: You're here for VAMFF. Where do you like to hang out when in Melbourne?
I like to eat out and visit my fave spots like The European, Siglo, Baby and MoVida.

TUL: What do you do to relax?
I work to relax ?

TUL: On a fun note, where's your next holiday?
Los Angeles, the city of angels.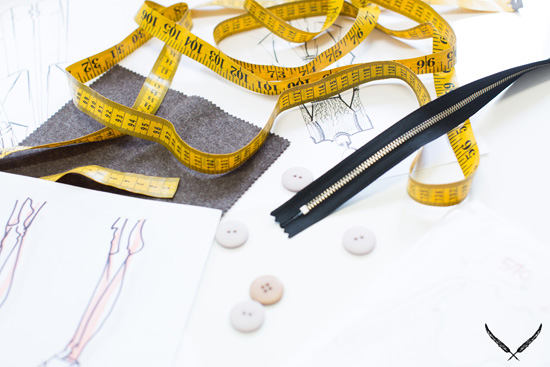 Image Credits: Anastasia Nielsen, The Urban List.