If you like your coffee where you can see it (roasted right in front of you), Nine Yards Coffee in Brookvale was made for you. Boasting a specialty on-site roastery, from the moment you walk in it's easy to see (and smell) that these coffee gurus mean serious business.
As soon as we arrived at Nine Yards, we knew we were in for a good time. Laid back but trendy, it's the kind of place you pop by for coffee or breakfast and end up staying all day. We seated ourselves upstairs and ordered our cups of liquid gold immediately. Strong and smooth (just the way we like it), the quality of their coffee is up there with the best of the best.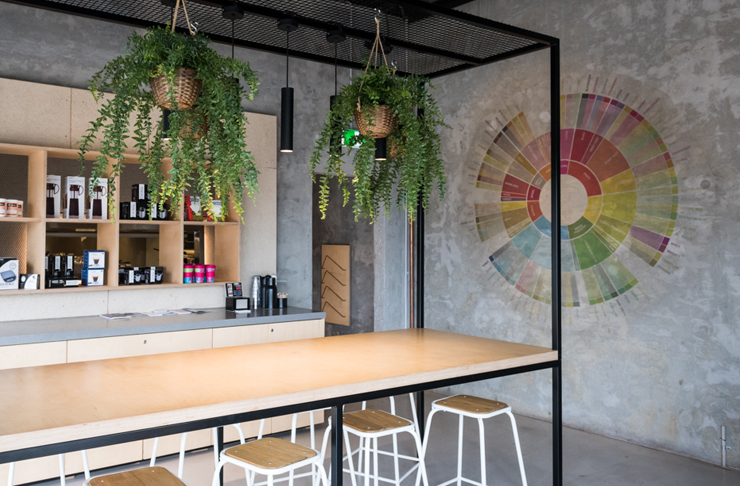 Making a decision on what to eat was no mean feat. The menu is full to the brim with every kind of bowl you could dream of, from sushi bowls to breakfast bowls to goodness bowls, so we did what any true foodie would do and ordered one of each. The classic breakfast bowl was jam-packed with crispy bacon, chilli jam, poached eggs, feta, seasonal greens and cherry tomatoes, plus a mix of brown rice and quinoa. Simple but oh so tasty, you can't go wrong with this super filling dish.
The Insta-worthy granola and yoghurt goodness bowl (think house-baked granola, probiotic Greek yoghurt, seasonal fruit, coconut, goji berries, chia seeds, nuts and native honey) was just as good, but if you're sticking around for lunch, opt for the wood-smoked salmon sushi bowl. Complete with melt in your mouth salmon, mushrooms, cucumber, edamame beans, Asian slaw, toasted sesame seeds, coriander, spring onions and pickled ginger, this bad boy will keep you coming back (seriously, we've already been back twice!).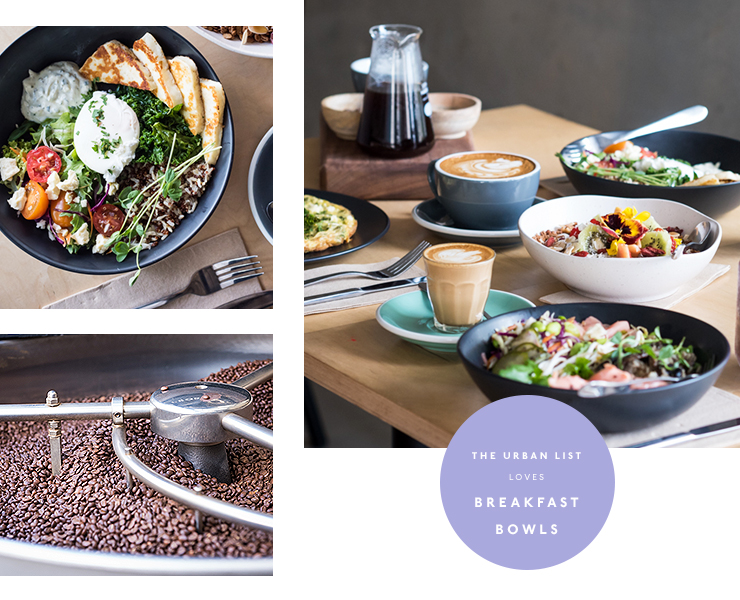 Despite being stuffed silly, we couldn't go home without trying some of their baked goods AKA their white chocolate chip cookie and Mars Bar brownie #drool. Moorish and worth every single calorie, these are treats you won't regret.
Perfect for a mid-week lunch when you want to get out of the office and weekend brunch dates, Nine Yards Coffee definitely deserves a spot on your Sydney foodie bucket list.

Looking for more cafes we're obsessed with in Sydney? Read this.
Image credit: Caitlin Hicks