The Oxford Tavern is bringing back its annual pickle festival for the October long weekend. Only this time, it'll bigger, better, and brinier.
Aptly dubbed Rise n' Brine, this time around the pickle-loaded event will run for three days. If you missed out last year, expect to be blown away by all things beer and pickles. Specifically, specially-brewed pickle beers (or beers with pickle influence) from the likes of Batch Brewing, Yulli's Brews and The Oxford Tav's own brew label, Oxford Brewing Racket.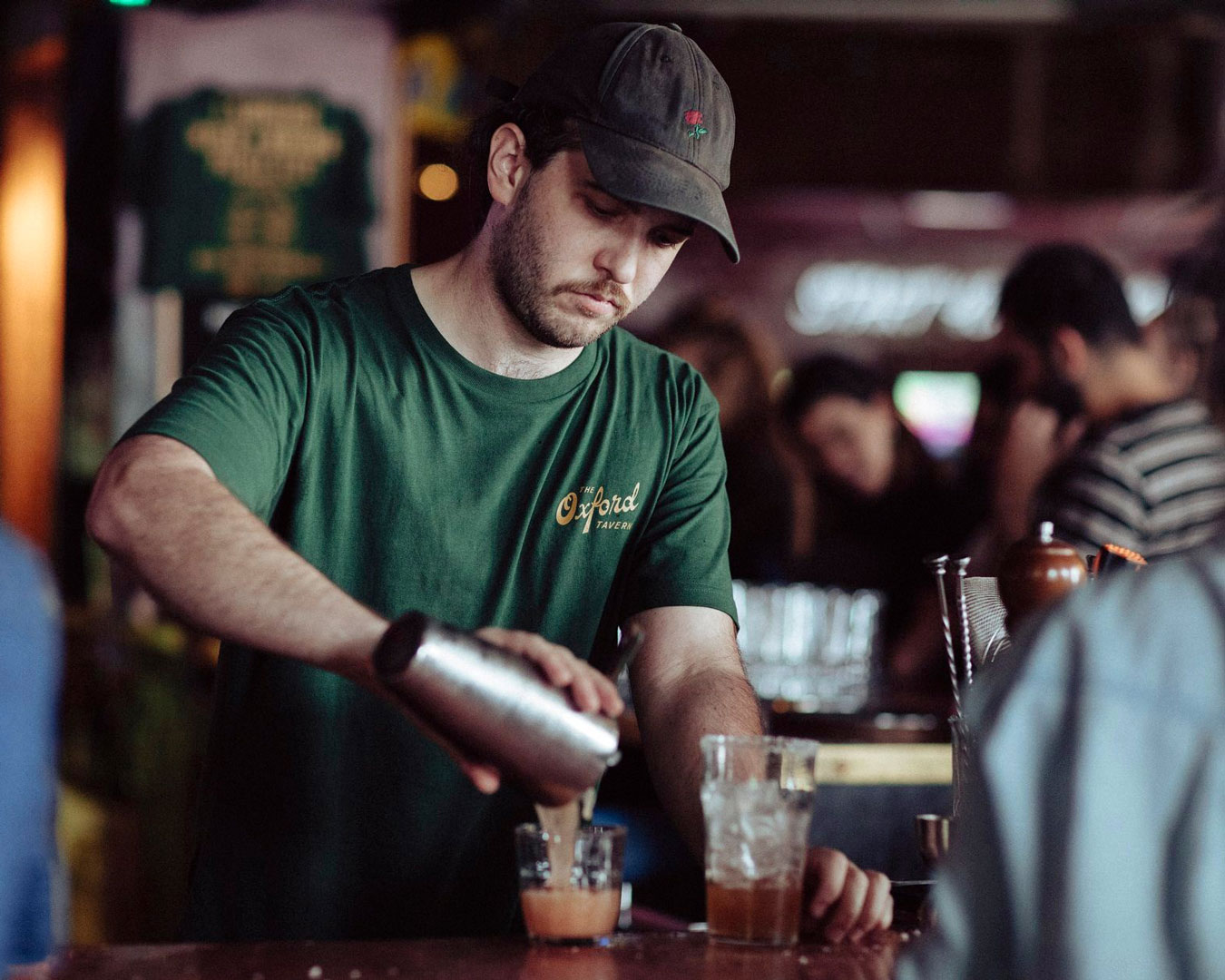 As well as briny beers, you'll also be able to slurp pickleback slushies, courtesy of the legends at Jameson and McClure's Pickles. There'll be a menu of pickle-inspired cocktails and, of course, pickle eats too—like jumbo pickle poppers, pickle pops and Cuban sambos.
To gamify all this pickle-loving, there'll also be a pickle eating comp, a pickle toss and a pickle wheel of fortune.
The event ain't free this year, but your $10 ticket does score you a pickleback slushie on arrival and a reserved spot to tuck into all the pickle mayhem. Keeping with COVID safety regulations, tickets are essential guys.
Head over here to suss it all out.
The Details
What: Rise n' Brine
When: Saturday 3 October - Monday 5 October, sessions at 12 - 2pm and 2.30 - 4.30pm
Where: The Oxford Tavern, Petersham
Planning a weekend away? Check out this eco-friendly alpaca farm stay in the Hunter.
Image credit: The Oxford Tavern