Joining the growing list of Sydney gyms, studios and fitness heroes now offering at-home virtual workouts is the amazing Sydney Dance Company.
Just in case you didn't know, SDC has always offered a full schedule of classic dance classes at their studios in Ultimo. On the schedule is ballet, jazz and contemporary, across beginner, intermediate and open levels. There are also strength and conditioning classes, hip hop, Latin funk and tap courses. Classes are often taught by company dancers (so, serious dance talent), and they're a pretty solid workout too. Plus, they're also a way to hit peak nostalgia and reminisce about being 10, wearing a pink lycra leotard, tan lace-up jazz shoes and too much hairspray.
With the COVID-19 crisis in full swing, naturally, SDC has had to close their studio doors. They are, however, now offering a full schedule of virtual classes so you can dance like no one's watching (because, unless your housemates or your mum is also taking part, they probably aren't).
The virtual studio features all the highlights. Ballet Beginner just requires a dining room chair and a little space, and will see you practising ballet basics: all the positions, alignment, lines and co-ordination necessary for ballet. Hip Hop will see you learning a full routine (that you can show off to your friends IRL post-Corona); Jazz Beginner doesn't need a lot of space, just lots of energy, while Tap Beginner will have you vibing Billy Elliot in no time.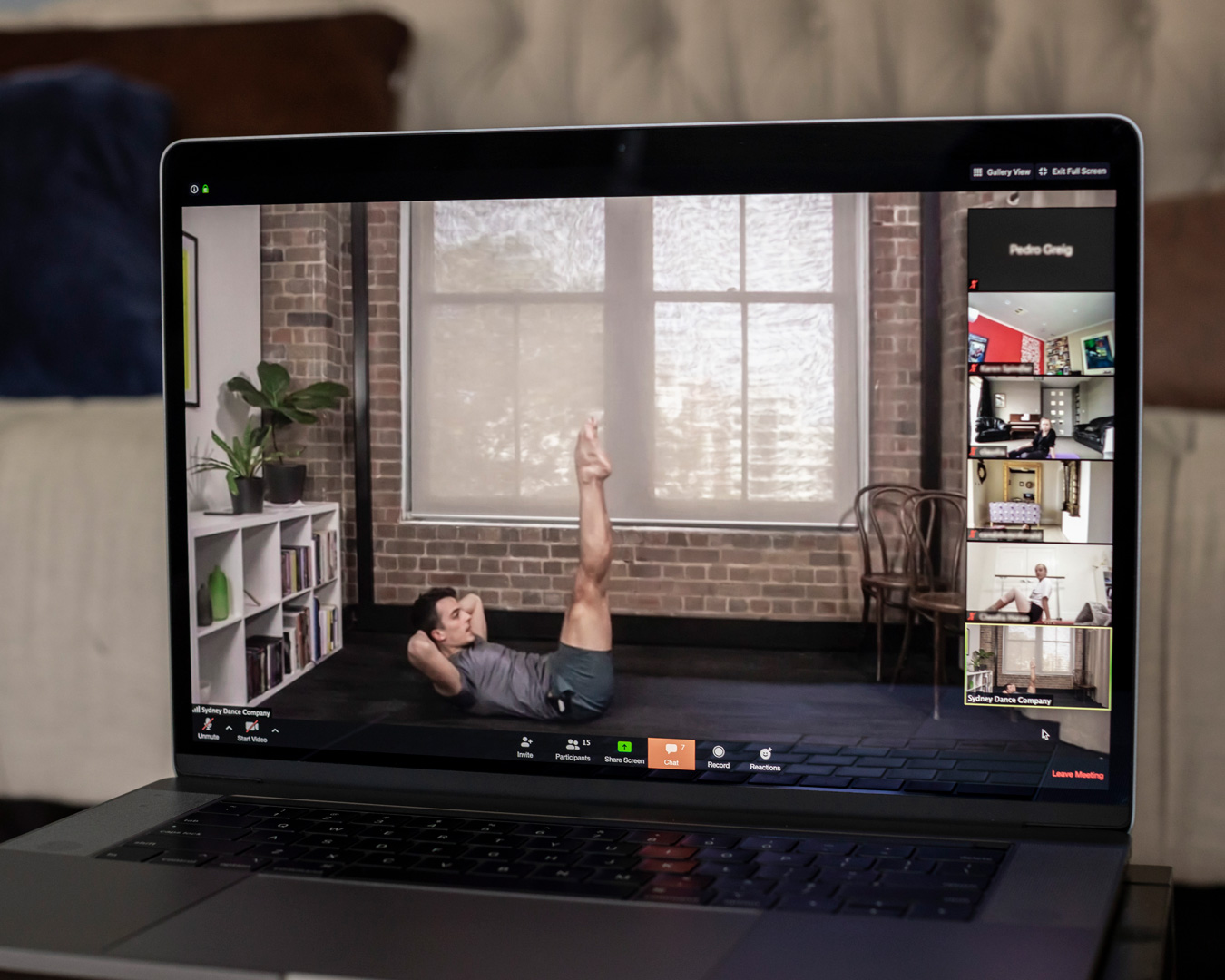 Drop-in classes are just $12, and an unlimited membership will set you back $28 per week. You can also buy flexi-packs and gift vouchers (because that would be a pretty sweet self-iso birthday gift, hint hint). Classes are hosted on Zoom, and once you purchase and book your class, you'll be emailed a link to join.
If you, like us, have always wanted to take one of the Company's dance classes, but have always been slightly put off by the thought of how uncoordinated you might be compared to your fellow SDC dance classmates—their virtual studio should be music to your ears.
For more virtual sweat sessions from our favourite Sydney gyms, jump over here.
Image credit: Sydney Dance Company