There are two words that come to mind when we dish up the good on Park House Food and Liquor: clean and crisp. Sure, they're probably not words you'd generally use to describe le ol' Mona Vale Hotel, a local institution that may or may not have had its day but honestly, this space has scrubbed up pretty bloody well.
Yep, Mona Thursdays are no longer and have been replaced with a Hampton's fit-out, family spaces, DJ nights, Insta-worthy cocktails, the classic pub charm front of house and Sydney's only dedicated food truck precinct. If that sounds like a lot, it's because it is.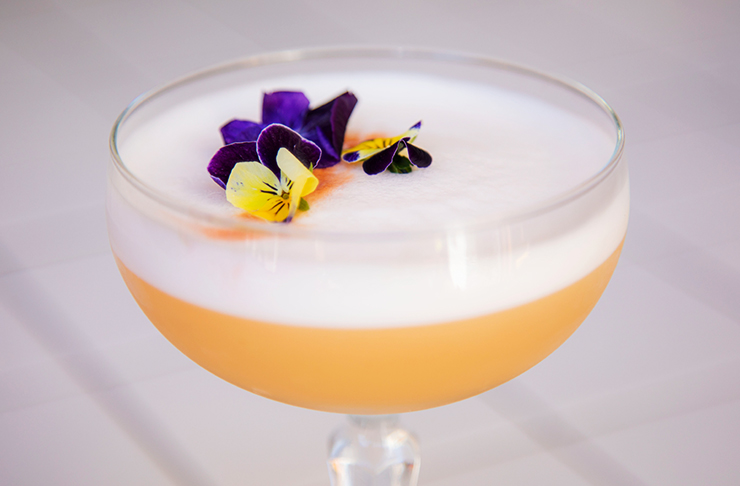 This gem is a never-ending void of ultimate comfort and deliciousness for your footy nights, birthday brunches and any other excuse you have for jumping on one helluva feed. To sum it up, each space is a glorious world of its own:
Food Merchants
This space is your resident open-air dining area. The food here is all about the fire and charcoal in big kitchens, with punters like yourself being able to choose from a restaurant sit-down, cocktail lounge or courtyard mingle.
Front Yard
This is where you can kick it with your mates, soak up live and local music, eat burgers in the brew garden, catch live sport and wash down your no-frills feed with any of the forty-something craft beers on tap.
The Bottle Shop
To top it all off, there's even a 'drive-thru' bottle-shop stocked with the good stuff. It's nothing fancy (which is what we love about it) but it has everything you need for a night-in.
Truck Stop
This is one of our favourite Park House spaces, Truck Stop, Sydney's first dedicated food truck precinct is a haven of nostalgic times and great street food. Permanent feature for this bad boy include a 1950s Airstream bar, a pizza kitchen and handball courts. It's pretty off chops and is absolutely the place to be on a weekend.
---
The most versatile space has to be Food Merchants. Cue long tables for lazy lunches and an open-air atmosphere akin to living your best farm life. The menu here is a solid take on everything wood-fired so a food-baby is the inevitable outcome here.
For entrees, the bucket-list dish here has to be the burnt eggplant with pomegranate, roasted pistachios, sumac and vegetable crudites. And if you love burrata and pickled goods as much as we do, there's a pretty satisfying local one to jump on. Your cloud of cheese will explode with basil oil and underneath, you're in for baby tomatoes, pickled onion and olives.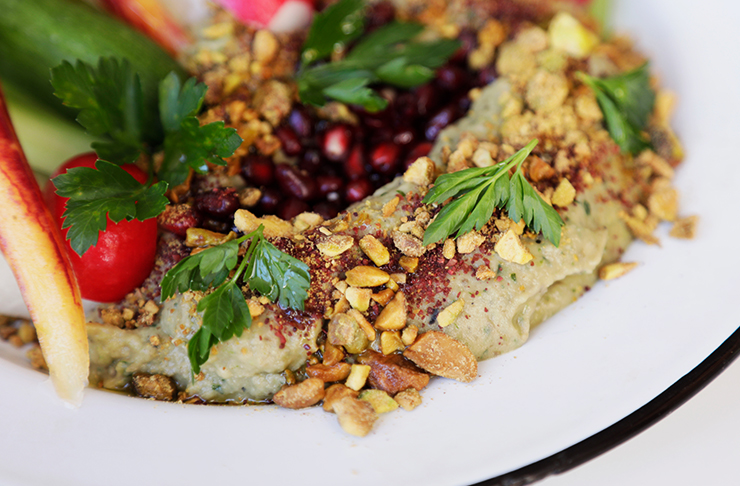 The mains affair is a massively delicious feast. The ash roasted pumpkin dappled in feta, almonds and salsa verde should probably be shared but we'll let you indulge whether you want to or not. Along with this, the Harissa spiced wood-roasted chicken is a sure-fire winner on the menu. It's fleshy and loaded with flavour, smothered in tahini yoghurt, pickles and herb salsa.
Those that love fresh seafood need not worry either because there's a wood-roasted octopus dish to completely pack your stomach with. This one is cooked over twice and served up with mole Verde, yoghurt, red cabbage salad and trust us, it's the freshest damn thing ever.
The ol' Mona Vale Hotel mightn't be around anymore but it's safe to say its revamp will accrue the staple regulars plus a whole new generation of Sydney folk.
And here are the best places to eat in Manly.
Image credit: Rebecka Davidsson