If you went big over the holiday period—like you may never want to drink Aperol spritz, prosecco, rose or sink tinnies ever again (gasp)—don't fret.
Sure, Sydney's packed with world-class bars and there are festivals, gigs and boozy happenings to pack out January and February and March and the rest of the year—but if you're in need of a little alcohol-free time, there's a lot of wholesome summertime fun waiting for you out there if you want it.
Here are 10 fun and booze-free things to do this month.
Host A Fundraiser Or Donate Your Drinking Budget To Bushfire Relief
The bushfire crisis in our backyard has been beyond devastating. No doubt you'll know someone affected by this summer's catastrophic fires, and you're probably across the staggering number of wildlife who have suffered in the wake of the ongoing disaster. While it's incredibly overwhelming day by day—there are ways you can help. One of the great things about skipping the big night at the bar is all those dollars you'll save—so why not donate a cocktail or two to bushfire relief like the RFS, or a wildlife life fund like Science for Wildlife or WIRES. Check out our list of bushfire relief charities right here.
If you want to be a bit more active in your fundraising effort—you could gather your mates and put on your own fundraiser. The RFS has specific guidelines on how you can do this and certain rules that need to be met, you can email them here to find out more information.
Tackle Sydney's Incredible New 80km Coastal Walking Track
The idea of walking from the sun-kissed sands of Bondi all the way to the surfy shores of Manly is a reality now. This new walk opened in December and it weaves through 80km of major historical points for First Nations people and the First Fleet, as well as the Sydney Harbour Bridge and Opera House, joining a bunch of existing trails into one mammoth coastal hike. Grab your walking shoes, snacks and a picnic and soak up some of Sydney's prettiest coastline. Read more about it here.
Do A Sober Sunday Session At Prince Alfred Park Pool
Prince Alfred Park Pool, lovingly referred to as "Redfern Beach" by its inner-city neighbours, is that glorious crystal blue city pool, surrounded by rolling green grass and dotted with bright sunshine yellow umbrellas. It's already a good spot to go swim a few laps (they also run swimming and yoga classes)—but across summer they'll be hosting an alcohol-free Sunday session too.
Kicking off as of Sunday 5 January from 1 - 6pm, you're in for tonnes of pool inflatables, DJs on decks and mocktails via a pop-up juice bar. If you dream of a Sunday sesh sans hangover—this one's definitely for you. More details are here.
Level Up At One Of Sydney's Toughest Workouts
We shudder to think what it might be like in the "Red Room" at Barry's Bootcamp with a bad hangover. But if you're living the booze-free life, why not fire up Class Pass and get stuck into any one of these seriously sweat-worthy workouts on our list of Sydney's toughest classes.
Lock In Some You Time At Sydney's Best Wellness Centres
If you're looking for a little guidance on your broader wellness journey, Sydney has a solid collection of wellness masters to help set you on your way.
As well as being some of the hands-down best places to go for a life-changing facial, Luna Beauty & Apothecary, MO+ and Venustus incorporate wellness and alternative healing into their beauty and massage practice so you can get glowing inside and out.
At Luna, qualified naturopath and beauty therapist Fay Halkitis specialises in naturopathic skin health—she'll investigate all things diet, lifestyle and emotions and recommend treatments and simple switches you can make to feel your best self, day-in, day-out. At Venustus, Jeannie Bourke and her supremely talented staff marry up traditional massage with reiki, crystal healing, aromatherapy and more so you have a full-circle vision of health and relaxation. One visit will have you absolutely hooked. Similarly, at MO+ you can pair a massage session with some of the best therapists in the business, alongside acupuncture and traditional Chinese medicine. Check out our full list of Sydney's best wellness centres here.
Chase That Runner's High
The world is made up of two types of people: those of us who love to run, and those who hate it. If you belong in the group that loves to hit the pavement, check out this list of seven epic running tracks to try in Sydney. Whether you're keen for a 10km beast with hills and rough terrain, something by the sea or a quick lunchtime jog, we've got you covered.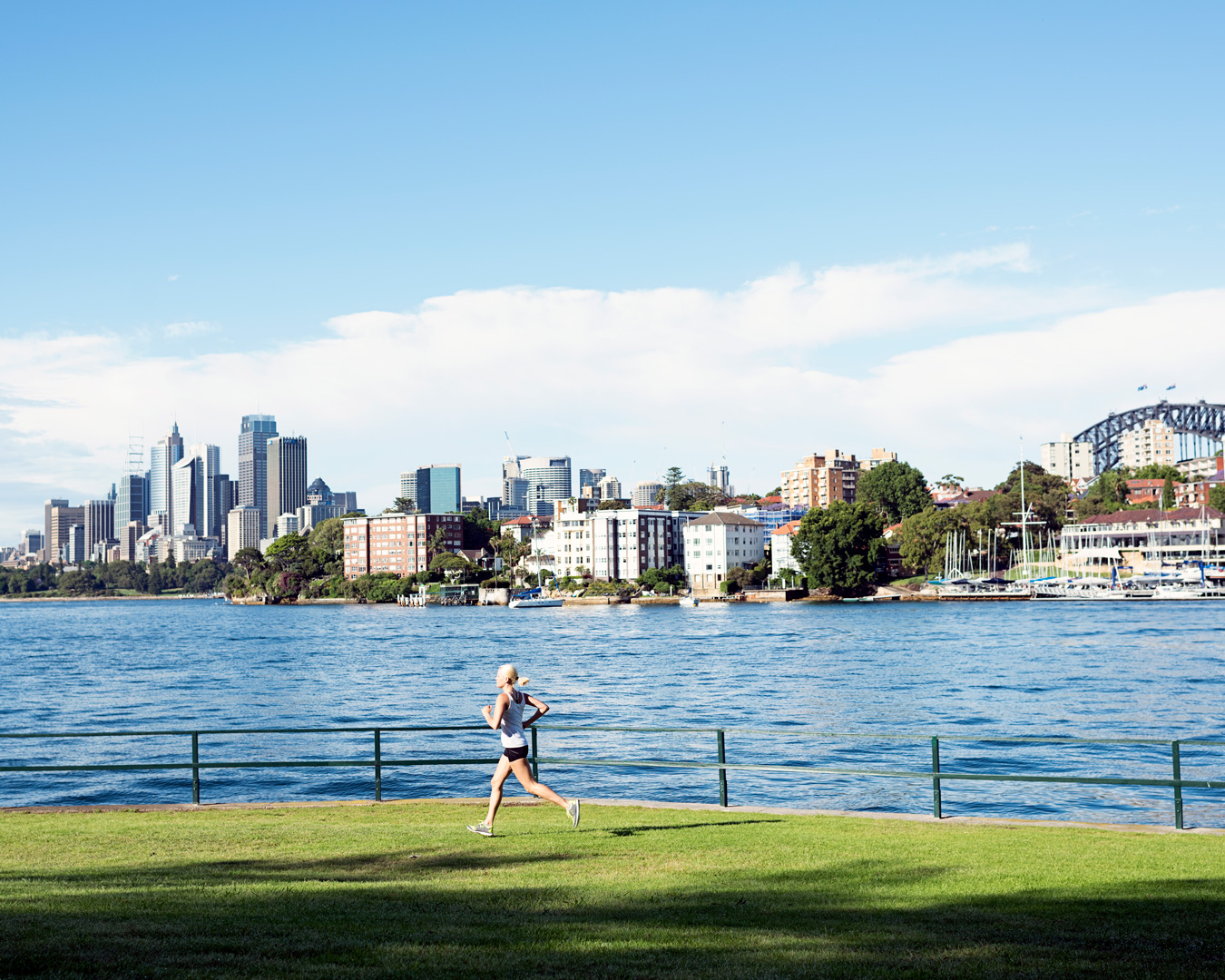 Embrace Recovery, The Biggest Fitness Trend To Hit Sydney In 2019
What is recovery fitness you ask? Recovery is the gentle art of recuperating from the strain of work, home, life and how hard you're going at the gym. Its purpose is to help you carry on better and stronger than before and not burn out in a blazing flame of glory and exhaustion. Incorporating float therapy, infrared saunas, oxygen therapy, spot cryotherapy and more—it's a wonderful way to nudge your body into physically chilling out. Read all about it, and learn where you can do it in Sydney, right here.
Witness Real Wizardry At The Gentleman Magician's Magical Soiree
Hosted every Friday and Saturday evening within the historic surrounds of Sydney's beautiful Sir Stamford Hotel, The Gentleman Magician's Magical Soiree is easily one of the city's best magic shows. Magician Bruce Glen is inspired by Jean-Eugène Robert-Houdin (the Father of Modern Conjuring), Max Malini, Johann Hofzinser and Steve Cohen. Expect an intimate evening where Glen weaves local Sydney history into his performance, and yes, you may be asked on stage to be a part of his next trick.
Your ticket includes champagne and canapes—but the show is a total spectacle even if you're skipping the bubbles. More details are here.
Defy Gravity On A Giant Space-Themed Bouncy Castle
The world's biggest bounce house is arriving in Sydney this month—it features a huge 300m inflatable obstacle course with giant slides, ball pits, climbing towers, basketball hoops and even an in-built custom stage for DJs to come in and amp up the vibe with big tunes, confetti cannons and beach balls. More details on adults-only sessions are here.
Check Out This Summer's Best Exhibitions
We're calling it. This summer in Sydney has been an absolutely killer one for art and exhibitions. From our major institutions and museums to our coolest galleries, the exhibition lineup is nothing short of exciting. Whether you're looking to soak up some culture across your holiday break, or you'd like to escape the heat—the shows on our list of the best to see this summer will provide the inspiration and respite you totally need.
You'll also want to mark your diaries—Sydney's biggest cheese festival is due to return this year.
Image credit: Getty, Getty, Getty, The Big Bounce Australia, Carrigeworks