Prepare to say goodbye to your sad desk lunch, people! We've found the tastiest bento box in Sydney and you need to get it into your grumbling belly, ASAP.
Brought to you by some of the best in the biz, AKA Kid Kyoto, the Punk Drunk Lunch Bento Box is what foodie dreams are made of. Complete with smoky edamame, miso, fresh to death Kingfish ceviche (with pickled watermelon, roast wakame & lemon aspen kosho), carrot-age tempura (our fave), preserved lemon chicken tsukune with onsen egg (read: soft boiled egg) 'birds nest' and chilli rayu, it's the kind of thing that makes your entire week better the moment you put it in your mouth.
The best part? The Punk Drunk Lunch Bento Box is just one of many delicious dishes on Kid Kyoto's brand-spankin' new menu. Whether you prefer Izakaya (think grilled tiger prawns with lime miso tare and chicken karaage bao) or like all things raw (like smoking Sancho salmon and teriyaki flavoured wagyu tartare), you're in for a bloody good time.
If you've never treated yourself to a seat at Kid Kyoto, don't expect a traditional Japanese joint. Inspired by the sounds of Nirvana's 'Nevermind' album, this place is full of seriously cool '90s vibes. Book yourself a seat now.
You can find Kid Kyoto at 17-19 Bridge Street, Sydney.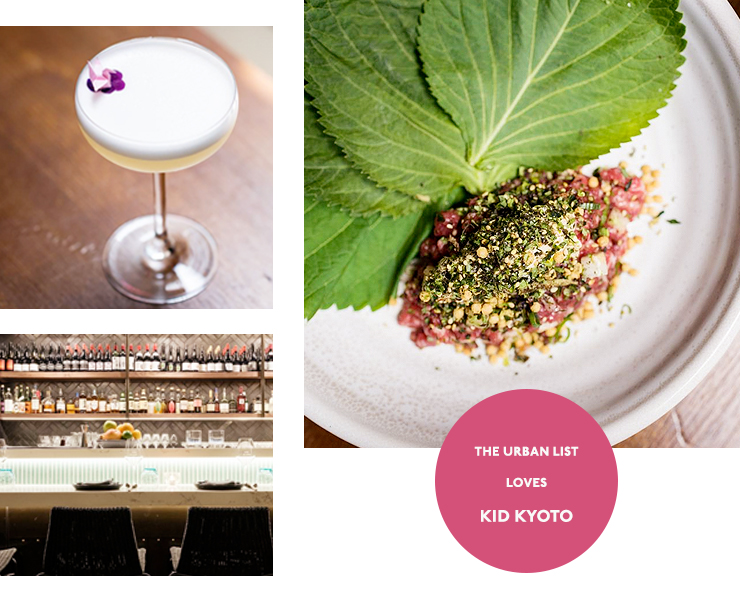 Editors note: This article is sponsored by Sam Prince Hospitality Group and proudly endorsed by The Urban List. Thank you for supporting the sponsors who make The Urban List possible. Click here for more information on our editorial policy.
Image credit: Kid Kyoto + Caitlin Hicks