Sydney is one of the most beautiful cities in the world and to be honest, she's been tempting us lately with blue skies and brisk mornings that make way for surprisingly toasty sunshine filled afternoons. Yep, we can smell spring and summer in the air and it's got us itching to get outdoors and explore Sydney all over again.
So with that in mind, these are our five fave spots to explore Sydney (and they're even Bugaboo friendly).
Iron Cove Bay Run
Inner West
There are many reasons why the Bay Run is a favourite among local Sydneysiders and it isn't just because of the water views, although the fact that you are never more than a few metres from the water's edge is one of the main draws. The walk spans 7km and is 100% Bugaboo and bike friendly, which would also explain its popularity with local mother's groups. The walk can be as challenging or easy as you like, depending on which part of the Bay Run you decide to tackle, and as far as pit stops go – there are plenty. With rowers clubs and Nield Park Pavilion dotting the track, you won't go hungry (or thirsty).
Harbour Bridge to Mrs Macquaries Point Walk
Sydney
We consider this walk to be the 'Best of Sydney Landmarks' walk, since you'll take in the Harbour Bridge, Opera House and stunning Botanical gardens from every possible vantage point along the way. Easily accessible by public transport (since, y'know, it's in the city), the Harbour Bridge to Mrs Macquaries Point Walk is the perfect balance between challenging walk and family day out. We recommend you pack all of the snacks into your backpacks and settle in the Botanical Gardens after all of your hard work to soak up some rays and servey our pretty city, because we love being tourists in our own city and we know you secretly do too.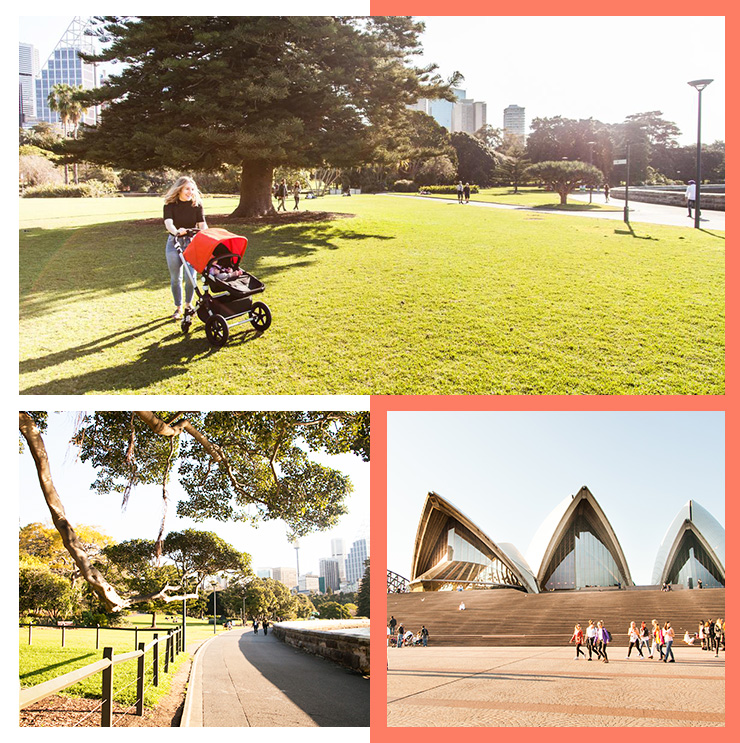 Tandara Glamping
Lane Cove National Park
If your partner in crime loves camping but you can't think of anything worse than roughing it in the wilderness, then this one is for you. Tandara Glamping is located in the Lane Cove National Park, so it's not exactly a cross-country expedition to get to and there is even mobile reception, which is important okay. This is our kind of camping; since the tents are decked out with king sized beds and the bathrooms rival the facilities in any CBD hotel (hello there, waterfall showers). We'll be honest: the mere promise of not having to assemble our own accommodation is enough to draw us to this one.
South Curl Curl to Freshwater Boardwalk
Northern Beaches
Nothing screams Sydney louder than a coastal walk and the South Curl Curl to Freshwater boardwalk is one of the easiest ways to get out into the sunshine, without working up too much of a sweat or battling any treacherous stairs with your Bugaboo. We recommend that you hit this one in the morning so pick up a coffee in South Curl Curl, before heading for the boardwalk with your bub or fur baby in tow (the walk is also dog friendly). The outlook is quintessentially Sydney in the best way, with views over the headland and Curl Curl Lagoon and if you're feeling super adventurous and aren't quite ready to leave the sunshine behind, continue on to Manly for a longer walk.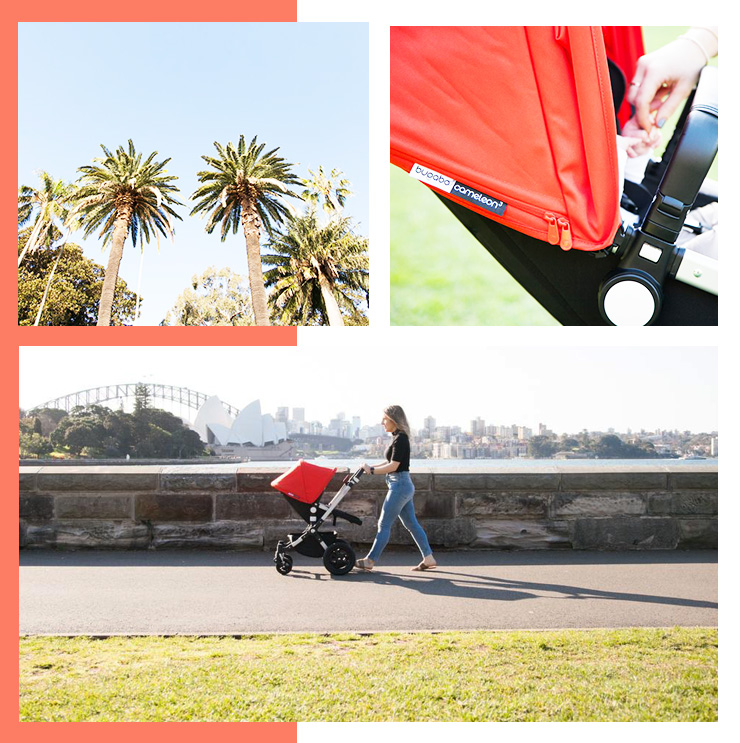 Katoomba Falls & Cliff View Lookout
Blue Mountains
The Blue Mountains are always a good option for a weekend away, or a sneaky Sunday day trip if you just need to get out of the big smoke for a few hours. The Katoomba Falls and Cliff View Lookout kind of has it all, since it's entirely wheelchair accessible and has the tri-fecta of waterfalls, bush views and picnic facilities. This is perfect for you, if you don't feel like trekking for hours through bush to enjoy a breathtaking view and picnic lunch with the family, since the return trip is only 0.5km.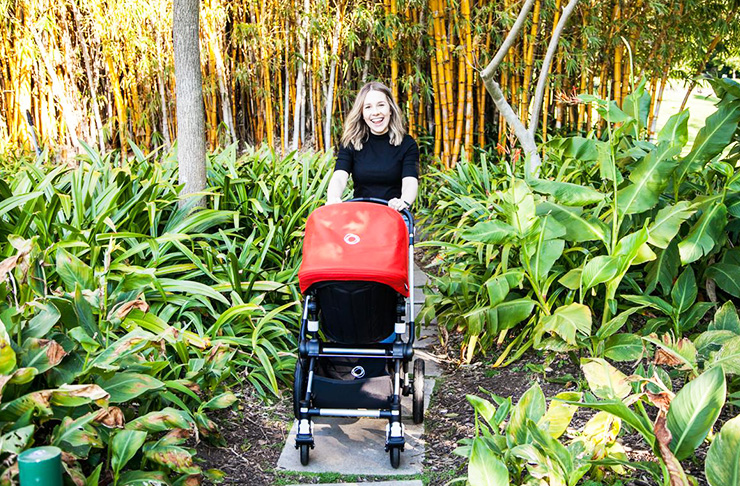 Image credit: Federica Portentoso at the Harbour Bridge to Mrs Macquaries Point Walk
Editor's note: This article is proudly sponsored by Bugaboo and endorsed by The Urban List. Thank you for supporting the sponsors who make The Urban List possible. Click here for more information on our editorial policy.