Sorted your New Year's Eve plans yet? If not, you're in luck. If you have locked something in—well, let's just say you might want to reconsider.
Mary's Underground is throwing an epic "Fireworks Feast" to wrap up 2019 and welcome in 2020, and, look, it ticks a whole lot of boxes, making it one of our top picks for this year's NYE bashes.
Why? Let's recap. Mary's Underground is easily one of our favourite restaurant openings of the year. Led by burger legends and culture heroes, Mary's founders Jake Smyth and Kenny Graham, the revival of The Basement as a vibing spot for non-stop live music, feasts and late-nights was the smack of culture Sydney needed to wrap up a decade fraught with lockouts, venue closures and ho-hum nightlife.
Featuring live music every night of the week, and a menu that's a touch fancier than Mary's typical greasy burger fare, Mary's Underground embraces a Euro-style supper club vibe—which means you can feast while you soak up tunes, and, in the case of Mary's UG, sip cocktails like "The Filth and The Fury" and the "Rock n Rose Jab". Put simply, it's a good time and we're very happy it exists.
Naturally, these guys will be farewelling the decade with a bang. With a house-party type vibe and Circular Quay just seconds away—you're in for a real treat.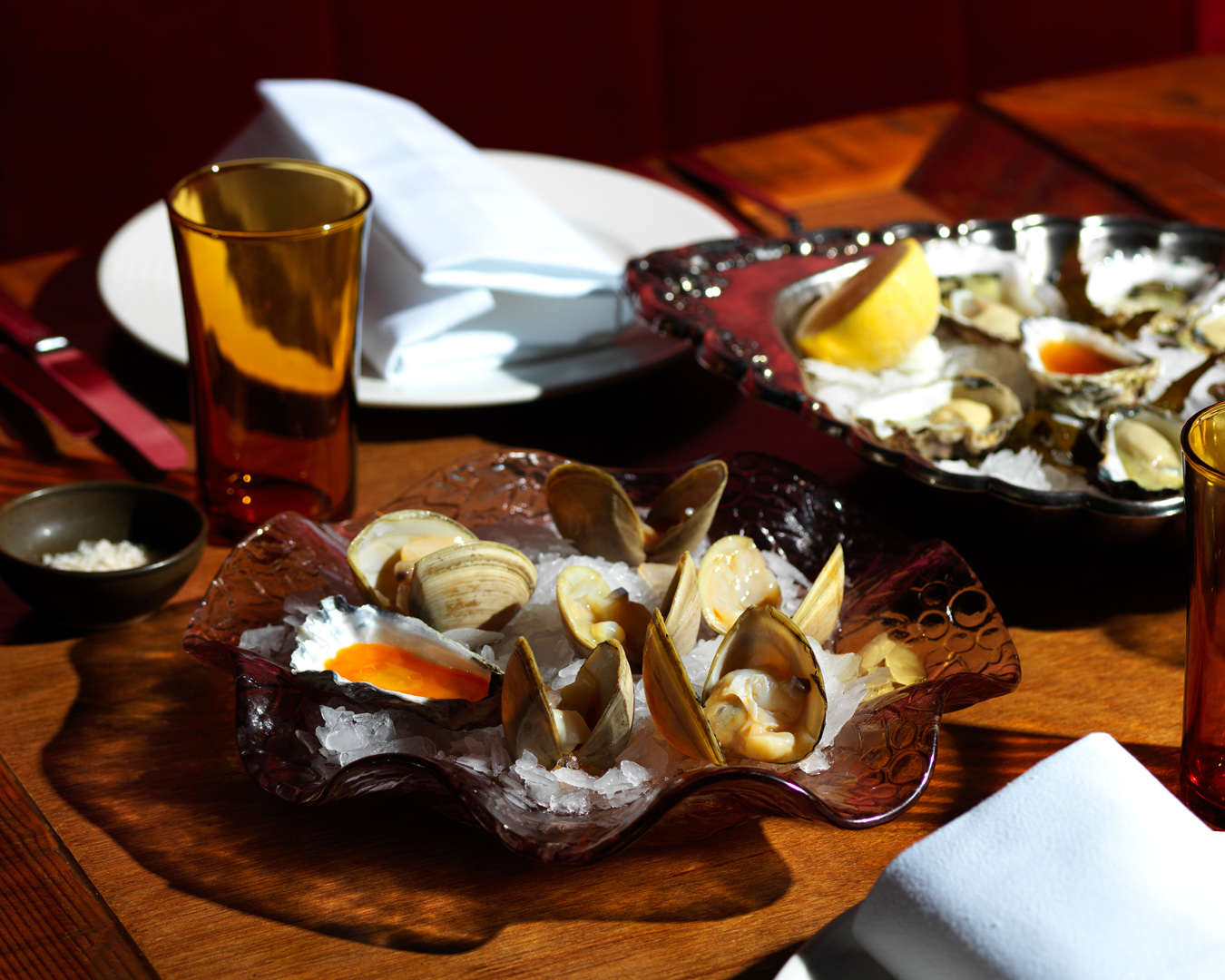 A family feast will kick off from 5.30 - 8.30pm—but the real (adults-only) party will get going at 9pm. Smyth says to expect "old fashioned knees up dinner party", where you'll be treated to a special set menu featuring oysters, duck liver parfait, roast duck, a firey Bombe Alaska, a midnight toast and much, much more. Think dancers, live music, DJs and free tickets to the post-midnight after-party you'll want to stick around for.
Come midnight, roll outside to catch Sydney's million-dollar fireworks, then head back in and get stuck into 2020 the right way.
This one's going to sell out, so book your spot here quick.
THE DETAILS
What: Mary's Underground Fireworks Feast
When: Tuesday 31 December, 9pm
Where: Mary's Underground, Circular Quay
For more New Year's ideas, head over here.
Image credit: Jason Loucas