We understand the pre-pay day slump all too well, Listers. The time when living on Mi Goreng and Nescafé Blend 43 is a sad reality after blowing all your cash as soon as it entered your bank account. Don't let your low balance stop you from having a good time. Some of the best bars in Sydney offer generous discounts on their delicious libations so your social life doesn't have to suffer… And we've rounded them up just for you.
SHAKESPEARE HOTEL | SURRY HILLS
No, thine ears are not deceiving you – there really are $4 beer, wine and spirits from 4-6pm on weekdays at Shakespeare Hotel. Be sure to pair it with something delicious from the $12.50 menu if you've got a bit of extra cash – the Shakey Burger is a must, and the kitchen is open all day. Still broke on weekends? No worries, Shakespeare Hotel offers $5 house spirits from 8pm on Saturdays, with no lock out in sight, rejoice!
HINKY DINKS | DARLINGHURST
Offering some of the most innovative cocktails in Sydney, Hinky Dinks' relaxed vibe will have you forgetting your wallet woes quicker than a waitress on roller skates. The retro bar offers the Italian tradition of Aperitivo Time from 4pm until 6pm every day, with discounts on the Negroni and Aperol Spritz, as well as $7 Pistonhead Lager and $10 share plates to keep everyone happy, even the poodle on your skirt.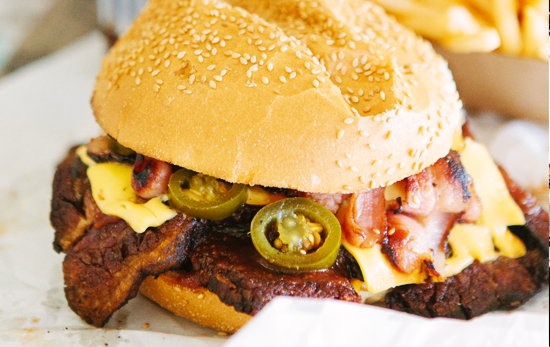 CROW BAR | CROWS NEST
With so many delicious cocktails, boutique wines and spirits on offer, resisting the lure of The Crow Bar is damn near impossible, and results in serious FOMO when your wallet isn't happy. Fear not, the Crows Nest institution offer a VIP discount card to locals, so you can enjoy one of their delicious cocktails and the office gossip won't be lost on you the next day. Hungry? Crow Bar will treat you to four tapas plates and a bottle of wine for just $25 on Tuesdays.
VASCO | REDFERN
How does a rock n' roll themed bar with Italian-style dishes, brilliantly designed cocktails at the super trendy end of Surry Hills sound? Great? We thought so too. One of our favourite bars, Vasco deliver the goods with $6 beer, $6 mixed drinks and $15 spritzers from 5-7pm every single day. With some extra dinner specials coming fresh from the kitchen too, there are plenty of reasons to enjoy being thrifty at Vasco.
THE COTTON THIEF | CREMORNE
While some view the other side of the bridge as God's waiting room or a field of children, there are some fantastic bars in Sydney's northern suburbs, namely The Cotton Thief. These guys offer a heap of specials that won't break the bank: happy hour runs from 5-6pm Monday through to Thursday, there are delicious 'five buck feeds' every Tuesday, and $10 cocktails from 4-8pm every Sunday – it would be rude not to!
THE ROSE HOTEL | CHIPPENDALE
Close to the heart of many a Sydneysider, The Rose Hotel offer oodles of specials to get you through the week without having to steal your housemate's leftovers while they're in the shower. Happy hour is a marathon, taking place 1-6pm Monday through to Thursday, $15 cocktail jugs from 12-5pm on Saturdays and 2 for 1 cocktails at Marmalade from 4pm on Sundays. And yes, that includes the bloody Mary with bacon-infused vodka.
BAR 34 | BONDI
Boozing by the beach has never felt so satisfying; Bar 34 feel your financial pain and have made life a little easier on you. Mellow Mondays and Big Wednesdays offer $6 beers and house wine, $10 burgers and plenty of music to keep your ears content. Need to blow off some steam after the working week? Friday nights will get you good and silly with $5 shots, $6 beers and vodkas and more $5 tacos than you could ever dream of.
THE ARGYLE | THE ROCKS
City-dwellers are often cursed with a plethora of expensive drinks and overpriced food after a long working day or week. Never fear, The Argyle is here! The smarty-pants at this Sydney bar know how to keep you smiling even when you're seriously considering heating up a jar of bolognese sauce for dinner and calling it soup. They offer $5 house spirits, wines and beers from 5-7pm every day.
Want more? Check out the Bars and Pubs section for more of Sydney's best bars

Image credit: Hinky Dinks, Kit Baker, The Cotton Thief
e-News image: Pinterest