Cronulla is known for many things, but rarely does it come up in conversation as a foodie destination. Over the past 10 years, however, dining in The Shire has started to evolve.
Improved infrastructure, beautiful venues, and attention to local ingredients has transformed the dining culture of this beachside suburb into a place where people will travel to eat—and not just because there are several excellent beachfront restaurants with epic ocean views.
While something about Cronulla's dining scene still feels young, it's safe to say you'll want to make a booking and get in fast.
Here are 10 of the best restaurants in Cronulla right now.
Sealevel
Fresh seafood and ocean vistas? Sign us up. Sealevel is the go-to restaurant for special occasions, thanks in large part to the floor-to-ceiling windows in the dining area that offer excellent views of the Esplanade and ocean beyond. Whether sun or rain, this excellent view goes down a treat with the $150 seafood platter for two. The rest of the menu, which alternates every two weeks under the guidance of head chef Nathan Allouche, is seafood-focused with Italian and French influences.
The Pines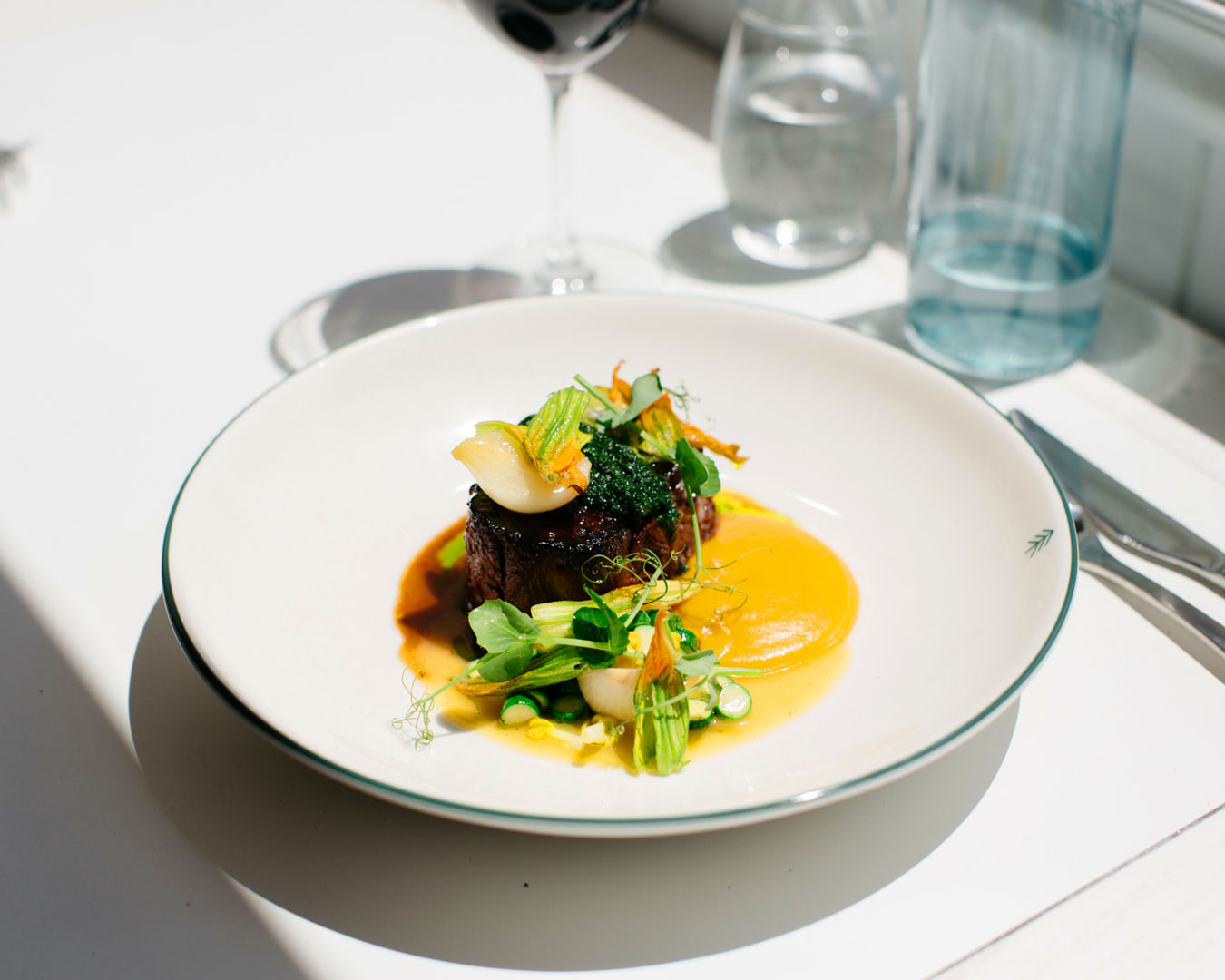 Just up from Sealevel is The Pines, an exciting new venture with executive chef James Metcalf at the helm. Metcalf has worked in a number of Michelin-starred venues and is here to really elevate contemporary dining in The Shire. This Hamptons-inspired venue showcases fresh seafood and fare from the grill, with elements of both European and Asian-inspired flavours. Local produce is the hero, including on the wine list (curated by Chris Hoy of Rockpool and Merivale fame), where you can find plenty of drops from the Barrossa, Yarra Valley, and Margaret River.
Alphabet St
Modern Thai restaurant Alphabet St occupies the same corner of Cronulla as Sealevel and The Pines. The vibe is fresh and funky with excellent fruity cocktails to enhance the party. Strap yourself in for a ride to flavour station, with a combination of classic Thai dishes and modern twists. The snack menu is filled with dumplings and bao, while mains feature favourites like Massaman curry (with a whole lamb shank), crispy pork belly, and steamed whole fish. Set menus are available, portions are fair and you'll definitely be back again to try whatever you couldn't fit in the first time.
Mia's Beerhall
If you like meat and beer, Mia's could be your Garden of Eden. Think: Octoberfest, with Lederhosen optional. Servings are large and flavour-packed. German favourites like schnitzel, pork knuckle and varieties of wurst (sausage) are on the menu, but the pièce de résistance could be the $89 Bavarian platter for 2 - 3 people, which includes all aforementioned meats plus leberkäse (a sausage loaf), sauerkraut, chips, and mash. Wash it all down with a beer tasting paddle (5 x 300ml beers for $40) and you'll have to roll yourself home.
Summer Salt
Summer Salt is right on the beach at Elouera, slightly north of Cronulla's main precinct. Located atop the surf lifesaving club, the restaurant has uninhibited views of the sand and sea and therefore makes an excellent destination for a special treat, whatever the occasion. Chef Carl Jensen serves up contemporary Australian fare with an Asian twist, and a menu that changes quarterly. While there is an excellent wine list available, there is also the option to BYO.
C.C. Babcoq
C.C. Babcoq has to be one of the best-named venues in all of Sydney, right? While the name is an obvious nod to The Nanny's iconic C.C. Babcock the comparison can probably stop there. There is nothing uptight or WASP-y about this colourful, buzzing and trendy eatery. C.C. Babcoq is a rotisserie chicken restaurant and bar designed for exciting and social evenings by the sea. The menu offers an elevated take on your local charcoal chicken shop, with a fun summer-vibes cocktail list to match.
Yalla Sawa
This mostly-Lebanese restaurant is a local favourite where you're guaranteed tasty food and excellent service. You can expect delicious mezze in a warmly-lit venue with a modern Arabian-nights feel. Start with some dips, cauliflower and falafel, then move on to the chicken shwarma and lamb shish. Bring your friends and family, enjoy a bottle of wine from the list and embrace the meaning of Yalla Sawa, which translates to "come together" in Arabic.
Wheat And Barrel
This boutique pasta and wine bar offers excellent Italian comfort food in a cosy and stylish venue. It is the place to go for a good carbonara or spaghetti meatballs (made from nonna's recipe, no less). The pasta is made fresh in-house and can be enjoyed alongside some tasty antipasti and a glass of vino. Among its list of beverages are four special wines on tap: a Sangiovese, Pinot Grigio, rosé and Prosecco. Yum.
1908
The building alone is a delight, often serving as a function venue for weddings or engagement parties. However, 1908 is equally suitable for an after-work cocktail or a delightful date night. The cuisine is modern Australian with chef David Magill occasionally bringing a twist from the Caribbean, Mexico, the Mediterranean and beyond. While you can tuck straight into the seafood-packed menu, you'd be amiss if you didn't start with a creative—and Instagram-worthy – house cocktail from 1908's extensive beverage menu.
Queen Margherita Of Savoy
Queen Margherita of Savoy dishes out the best Neapolitan-style pizza in the area. In fact, thanks to its master pizzaiolo, Lee Carroll, Queen Margherita is certified by the Associazione Verace Pizza Napoletana (APVN), the ruling body that awards authentic status to Naples-style pizzerias worldwide. Queen Margherita is still one of only 10 venues in all of Sydney to have this certification. The pizza bases are soft and stretchy, with that light and airy crust, and are topped with the finest ingredients—including meats from the restaurant's deli. Bonus: there are even three vegan options on the menu.
Need more inspo? Here's our hitlist of the best restaurants in Sydney right now.
Image credit: The Pines, Sealevel, The Pines, Alphabet St, Summer Salt, Wheat and Barrel